Mark Clark
Professor
School of Visual & Performing Arts
BIED 260
318-342-3247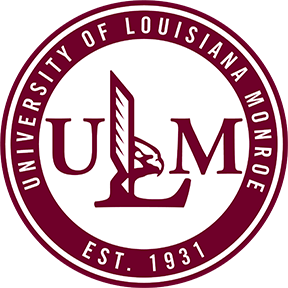 Mark R Clark, DMA
Professor, Music

Education
Ph D
1996, Musical Arts in Opera Production
University of Washington
MM
1975, Vocal Pedagogy
Indiana University School of Music
BS
1973, Vocal Performance
Indiana University School of Music
Creative Works
Music Performance - Major Participant, Opera/Musical, Cendrillon (Cinderella), Greensboro, NC UNCG. (February 2013).
Recent Publications
Clark, M. R. Guide to Aria Repertoire.
Clark, M. R. Guide to the Aria Repertoire (translated in Korean). Bloomington, IN/Korea: Indiana University Press/Korea.
Clark, M. R. Great Broadway Repertoire.
Clark, M. R. (2002). Singing, Acting, and Movement in Opera. Bloomington, Indiana: Indiana University Press.
Research Grants
Clark, M. R., "Deans Research Fund" (), Sponsored By ULM College of Arts and Sciences, The University of Louisiana at Monroe, $1400. (January 2012 - Present).
Awards & Honors
2013 Foundation Award for Excellence in Creative/Artistic Activity.
January 2005 Production of the Year.
January 2001 Board Member and Regional Governor.
May 1993 Teacher/Scholar of the Year.
May 1988 Outstanding Young Men in America.
Courses Taught
ARTS 1010HONORS ARTS, 5 course(s)
HUMN 1011FINE ARTS APPRECIATION: LOCAL, 1 course(s)
MUSC 1019RECORDER, 3 course(s)
MUSC 1021VOICE, 13 course(s)
MUSC 1041VOICE, 22 course(s)
MUSC 1091ENJOYMENT OF MUSIC, 5 course(s)
MUSC 2021VOICE, 17 course(s)
MUSC 2041VOICE, 17 course(s)
MUSC 2092Diction-Italian, 1 course(s)
MUSC 3031OPERA CHORUS, 22 course(s)
MUSC 3041VOICE, 16 course(s)
MUSC 3090HALF RECITAL, 7 course(s)
MUSC 4001OPERA PERFORMANCE AND PROD, 23 course(s)
MUSC 4002History/Literature, 1 course(s)
MUSC 4007VOCAL DICTION/PED/LITERATURE, 8 course(s)
MUSC 4008MUSIC THEATRE, 1 course(s)
MUSC 4041VOICE, 12 course(s)
MUSC 4086SURVEY OF MUSIC THEATRE, 1 course(s)
MUSC 4090FULL RECITAL, 3 course(s)
MUSC 4096SONG LITERATURE, 5 course(s)
MUSC 5041Voice, 1 course(s)
MUSC 5095History of Opera, 1 course(s)
THEA 2007MAKE-UP, 1 course(s)
THEA 2021BEGINNING ACTING, 17 course(s)
THEA 3021INTERMEDIATE ACTING, 1 course(s)
THEA 4021ADVANCED ACTING, 1 course(s)
THEA 4025DIRECTING, 1 course(s)
THEA 4093DIRECTING, 2 course(s)