Joseph McGahan
Professor
School of Behavioral & Social Sci
STRS 335
318-342-1338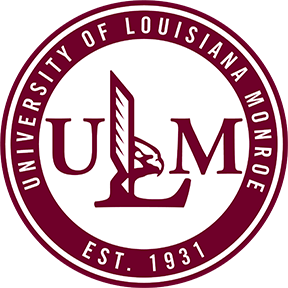 Joseph R McGahan, PhD
Professor, Psychology

Education
Ph D
1988, Social Psychology
University of Oklahoma
MS
1978, Educational and Child Psychology
Yeshiva University, NY
BA
1975, Psychology
S.U.N.Y. at Oswego, Oswego, NY
Biographical Sketch
Community Service is right up there with my interests in teaching (e.g., social psychology, research methods, history of psychology, personality, and various advanced topics) and, (currently) to a lesser extent research. However, my community development efforts are an extension of my research interests and the emerging positive results from our community service efforts are revitalizing my interests in research. For example, my work with students on (potential) projects related to literacy (e.g., financial literacy), "everyday correlations" (under the umbrella of The Psychometrics of Everyday Living and, in particular, intuitive covariation assessment) and the implications for being a "mindful motorist" are extensions of my research foundation (i.e., intuitive statistical reasoning).
Research Interests
What do people think about the relationship (perhaps correlation) between responsibility and freedom still represents my primary research interests. In addition to improving the measurement scheme I developed to assess this perceived covariation, I have become increasingly interested in how changing the law to legalize recreational marijuana has influenced how people think about the above mentioned association.
Awards & Honors
2003 Professor of the Year.
2003 Professor of the Year.
2003 Finalist for Outstanding Professor.
1998 Outstanding Professor.
1994 Outstanding Researcher.
Courses Taught
PSYC 2001Introduction To Psychology, 2 course(s)
PSYC 3001EDUCATIONAL PSYCHOLOGY, 13 course(s)
PSYC 3039INTRO TO RESEARCH METHODS, 19 course(s)
PSYC 4000PSYCHOLOGY LABORATORY, 16 course(s)
PSYC 4002SOCIAL PSYCHOLOGY, 13 course(s)
PSYC 4006PERSONALITY, 1 course(s)
PSYC 4007HISTORY AND SYSTEMS, 6 course(s)
PSYC 4011ADVANCED TOPICS, 6 course(s)
PSYC 4039Statistics, 1 course(s)
PSYC 4051Psy Test Measurement, 2 course(s)
PSYC 4098UNGRAD PSYCHOLOGY INTERNSHIP, 18 course(s)
PSYC 5002SOCIAL COGNITION, 5 course(s)
PSYC 5023Research Methods, 1 course(s)