Dusty Mardis
Instructor
School of Allied Health
BRWN 113
318-342-1314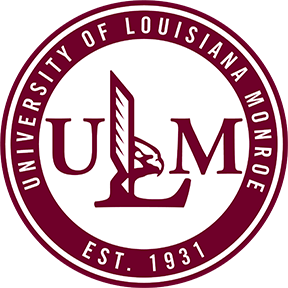 Dusty L Mardis, MS
Instructor, Kinesiology

Education
MS
2012, Exercise Science
University of La Monroe
BS
2000, Kinesiology
University of La Monroe
Biographical Sketch
Mrs. Dusty Mardis attended University of La Monroe where she completed a Bachelor of Science Degree in Heath & Physical Education with emphasis in Exercise Science in 2000 and Master of Science Degree in Exercise Science in 2012. She is an Instructor in the Department of Kinesiology and serves as the Kinesiology Internship Program Coordinator and has been in the Instructor position since 2013. Dusty has spent her career working in various settings in the health and fitness industry (Employee Wellness, health clubs, Pilates & yoga studios). She owned a private Personal Training and Pilates business for 15 years and has been a certified Yoga Instructor (RYT) teaching yoga and Pilates classes for over 20 years. She has taught coursework in Exercise Physiology, Kinesiology, Motor Learning and CPR at the college level and also served as a national educational presenter with Exercise Science Alliance and Athletics and Fitness Association of America.
In 2014, she became a co-owner of Little Mudita, a yoga program for children ages 4-10. She currently teaches workshops to yoga instructors and classes in public and private school settings
Awards & Honors
December 2016 5 Year Service Recognition .
Courses Taught
EXSC 5095PROF INTERNSHIP EXERCISE SCI, 1 course(s)
KINS 1001FITNESS RECREATIONAL ACTIVITY, 2 course(s)
KINS 2001FIRST AID AND CPR, 16 course(s)
KINS 2005FIRST AID AND SAFETY, 8 course(s)
KINS 2011INTRODUCTION TO KINESIOLOGY, 11 course(s)
KINS 2021CONCEPTS-PERSONAL WELLNESS, 1 course(s)
KINS 2035PHYS ACTIV SKILLS 2 (TEAM), 5 course(s)
KINS 2041PERSONAL/COMMUNITY HEALTH, 2 course(s)
KINS 3010SPORT AND FITNESS PSYCHOLOGY, 2 course(s)
KINS 3012EXERCISE SCIENCE PHYSIOLOGY I, 2 course(s)
KINS 3019INTRO TO MOTOR LEARNING, 8 course(s)
KINS 3034METH & MATERIALS IN PHY ED, 4 course(s)
KINS 3065FITNESS, 1 course(s)
KINS 4002EXERCISE PROGRAM DESIGN, 2 course(s)
KINS 4010EXERCISE IN HEALTH & DISEASE, 1 course(s)
KINS 4032ANATOMICAL AND PHYSIOL KINS, 3 course(s)
KINS 4034KINS PROF DEVL SEMINAR, 18 course(s)
KINS 4035PRACT IN PHY ED (GENERAL), 21 course(s)
KINS 4037PHYSIOLOGY OF EXERCISE, 1 course(s)
KINS 4043EPIDEMIOLOGY, 1 course(s)