Christopher Mapp
Associate Professor
School of Humanities
Stbs 131
318-342-5454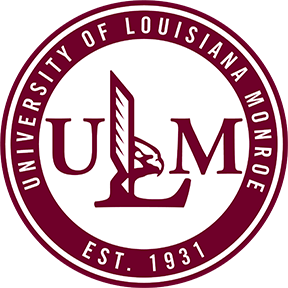 Christopher M Mapp, PhD
Associate Professor, Communication
Director, Student Publications
Education
Ph D
2013, Communication
Louisiana State University
MS
2005, Public Relations
University of Southern Mississippi
BA
2000, Journalism
University of Southern Mississippi
BS
1998, Political Science
University of Southern Mississippi
Biographical Sketch
Dr. Christopher Mapp is an associate professor of Communication who teaches journalism and interpersonal communication courses. As Director of Student Publications, Mapp serves as the faculty adviser to the student yearbook and the newspaper, the Hawkeye, which has won numerous awards at the state, regional and national level. Mapp's research interests span mass communication and interpersonal communication, and he has published both quantitative and qualitative studies in books and journals. Additionally, he has written and directed short films and also had his scripts produced in Los Angeles by Hollywood Casting and Film. Before pursuing a career in academia, Mapp was an award-winning sports journalist and public relations manager. He holds undergraduate degrees in political science and journalism, a master's degree in public relations and a Ph.D. in Interpersonal Communication.
Research Interests
Dr. Christopher Mapp has conducted quantitative and qualitative research in interpersonal communication, mass communication, and intersection of both. He has studied the communication of forgiveness in long-distance relationships; imagined interactions; trauma and networking; the use of humor in the classroom by teachers; verbal aggressiveness; censorship; organizational commitment; and reality television. His research has been published in books and journals, and he has presented research at numerous academic conferences.
Recent Publications
Louisiana State University, H. J., Mapp, C. (2011). Families in crisis: Effective communication for managing unexpected, negative events. New York: Peter Lang.
Awards & Honors
2015 2015 Excellence in Teaching Award, National Society of Leadership and Success .
2010-2015 The Vernon W. "Bodie" McCrory First Amendment Professorship in Mass Communication.
2009 National Communication Association Top Paper Award .
2008 Graduate Student Teacher of the Year.
2006 Public Relations Association of Mississippi Awards.
2006 College Public Relations Association of Mississippi Awards.
2005 College Public Relations Association of Mississippi Awards.
Courses Taught
COMM 2001PUBLIC SPEAKING, 21 course(s)
COMM 2002MEDIA PERFORMANCE, 4 course(s)
COMM 2030NEWS REPORTING AND WRITING, 1 course(s)
COMM 3000NEWS REPORTING AND WRITING, 3 course(s)
COMM 4009FEATURE AND EDITORIAL WRITING, 5 course(s)
COMM 4012SCRIPTWRITING, 1 course(s)
COMM 4030INVESTIGATIVE JOURNALISM, 2 course(s)
COMM 4033ELECTRONIC NEWS GATHERING, 3 course(s)
COMM 4091DIRECTED STUDY, 3 course(s)
COMM 5002QUANTITATIVE RESEARCH METHODS, 8 course(s)
MCOM 3011FEATURE WRITING, 2 course(s)
MCOM 3030JOURNALISM I, 3 course(s)
MCOM 4012SCRIPTWRITING, 1 course(s)
MCOM 4033ELECTRONIC NEWS GATHERING, 2 course(s)