Lon Smith
Associate Professor
School of Acctg, Finan, & Info Serv
HMPH 346
318-342-1846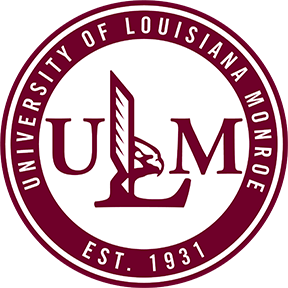 Lon Smith, PhD
Associate Professor, Computer Science

Education
Ph D
1993, Computer Science
Tulane University
MS
1991, Computer Science
Tulane University
BS
1986, Computer Science
Louisiana State University – Shreveport
Biographical Sketch
Lon Smith, Ph.D. has been a member of the University of Louisiana faculty for more than 20 year having worked previously at Clark Atlanta University and the University of Texas in Arlington. Dr. Smith is very active in the University Curriculum Committee as both Chair and in the investigation of the management and impact of curriculum changes at a university. Dr. Smith continues a study of traditional SQL and non-SQL database for the facilitation of data access to application programs and across the web. Other areas of investigation include mobile computing, web page development, graphics, animation, and speech recognition.
Research Interests
Database system, data modeling, mobile computing, responsive websites, computer science education, speech recognition, graphic and animation
Awards & Honors
Member.
Member.
2009 Clark Williams, Jr. Professorship in Computer Science.
2006 Kitty Degree Endowed Professirship for Computer Science.
2000 Kitty Degree Endowed Professirship for Computer Science.
Courses Taught
BUSN 2015CURRENT BUSINESS PROBLEMS, 3 course(s)
CINS 3006Database Appl Dev, 1 course(s)
CSCI 1080FOUND OF COMPUTER SCIENCE, 4 course(s)
CSCI 2000INTRO TO COMPUTER PROGRAMMING, 7 course(s)
CSCI 2098Ethical and Prof Issues, 1 course(s)
CSCI 3005Analysis Of Algorithms, 5 course(s)
CSCI 3010ORG OF PROGRAMMING LANGUAGES, 6 course(s)
CSCI 3020OBJECT-ORIENTED DESIGN & PROG, 6 course(s)
CSCI 3030INTERNET PROGRAMMING, 2 course(s)
CSCI 4055THEORY OF DATA BASE MGT SYS, 9 course(s)
CSCI 4060PRIN OF SOFTWARE ENGINEERING, 8 course(s)
CSCI 4091COMPUTER SCIENCE CAPSTONE, 4 course(s)