Matt Lovett
Associate Professor
School of Allied Health
Brwn 122
318-342-1315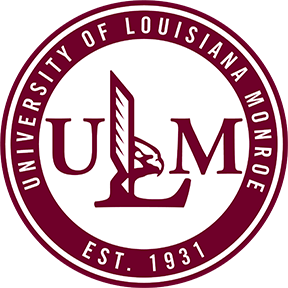 Matt Lovett, PhD
Associate Professor, Kinesiology
Interim Director, School of Allied Health; KINS Program Coordinator
Education
DBA
, Management
Louisiana Tech University
Ph D
2011, Physical Education, Sports and Exercise Science
University of New MExico
MBA
2005, Busines Administration
University of Louisiana at Monroe
BS
1997, Education
LSU-Shreveport
Biographical Sketch
Dr. Matt Lovett is an Assistant Professor of Kinesiology at ULM. Born and raised in north Louisiana, he returned to his alma mater and joined the faculty in the Kinesiology Department in 2012 to help launch the Master's in Sport Management program.
Dr. Lovett graduated LSU-Shreveport with a Bachelor's in Elementary Education. He taught elementary math and science in Texas before coming to ULM to get hsi MBA. After completing the MBA, he had a career in investments and as a small business owner in Monroe. In 2005, he sold his business and began his PhD in Sport Administration at the University of New Mexico in Albuquerque. He worked as a GA for two years before returning to the classroom to teach middle school Language Arts while finishing his doctoral coursework.
After completing his PhD, Dr. Lovett taught at both UMHB in Belton, TX as well as Auburn-Montgomery before returning to ULM. Dr. Lovett resides in Calhoun, LA with his wife Dr. Myra Lovett, the Associate Director of the Department of Education at ULM. He enjoys lazy days watching college and pro sports and playing golf whis 11 year old son, Silas.
Research Interests
Dr. Lovett's research interests include:
sports fans' levels of involvement with sport teams
sport sponsorship effectiveness
various issues related to youth sport participation motives (parents and kids)
Recent Publications
Lovett, M., Bajaba, S. College football fans' levels of sponsorship awareness, recommendation, and suppor.
Lovett, M., Barnes, J. M. (2018). An examination of motives to participate in sprint-distance triathlons (pp. 1-27). Mobile, AL: Journal of Sport Behavior.
Lovett, M., Bajaba, S., Lovett, M., Dickerson, M. (2018). Data quality from crowdsources surveys: A qualitative inquiry into Amazon's Mechanical Turk (pp. 339-366). Applied Psychology: An International Review.
Lovett, M., Hey, W., Church, T. Parental motives for youth soccer participation. Lake Charles, LA: LAHPERD Journal.
Church, T., Hey, W., Lovett, M. Factors affecting North Louisiana women's decisions related to menopause therapy option. Lake Charles, LA: LAHPERD Journal.
Hey, W., Church, T., Lovett, M. Peer evaluations: Identifying criteria for assessing student's oral presentations. ASAHPERD.
Lovett, M., Bajaba, S., Mesak, H. (2016). Enduring involvement of tailgating college football fans: The influence of demographic factor (pp. 1-22). International Journal of Management and Human Resources.
Hey, W., Lovett, M., Church, T., hey, D. (2016). Understanding the intentions of teaching styles to improve student learning in physical education (pp. 50-60). KAHPERD Journal.
Lovett, M. Establishing partnerships: Agreements between professional organizations and online academic programs. Baton Rouge, LA: LAHPERD Journal.
Lovett, M., Schaefer, G. (2014). The University-Sponsored Sport Camp Business: Is the Reward Worth the Risk? (pp. 5 pages). Austin, TX: Sport Litigation Alert.
Research Grants
Lovett, D. M. (Principal), "Received funding for travel to present research at ACSM Conference." (), Sponsored By Dean's Faculty Fund, The University of Louisiana at Monroe, $1200. (May 28 2013 - June 1 2013).
Awards & Honors
September 2018 ULM Athletic Foundation Faculty Recognition Award.
May 2014 Oustanding Community partner Award.
May 2011 2011 Doctoral Graduate of the Year.
Courses Taught
EXSC 5001SPORT SOCIOLOGY, 4 course(s)
EXSC 5003GOV ETHICS SP FIT REC, 7 course(s)
EXSC 5014SPORT, FITNESS, RECREATION LAW, 6 course(s)
EXSC 5015SPORT SAFETY & RISK, 3 course(s)
EXSC 5018SPORT FITNESS RECREAT FINANCE, 1 course(s)
EXSC 5020FACILITIES MANAGEMENT, 7 course(s)
EXSC 5022SPORT FIT RECR MARKET PB REL, 8 course(s)
EXSC 5092SPORTS MEDICINE, 1 course(s)
EXSC 5095PROF INTERNSHIP EXERCISE SCI, 10 course(s)
EXSC 5096SELECTED TOPICS, 11 course(s)
EXSC 5099THESIS, 14 course(s)
KINS 1001FITNESS RECREATIONAL ACTIVITY, 7 course(s)
KINS 2011INTRODUCTION TO KINESIOLOGY, 9 course(s)
KINS 2030PHYS ACTIV SKILLS I (IND/DUAL), 1 course(s)
KINS 3008FIT/SPORT FACILITY MGMT, 4 course(s)
KINS 3033ACTIVITIES FOR ELEM SCHL, 2 course(s)
KINS 3034METH & MATERIALS IN PHY ED, 3 course(s)
KINS 3042MARKETING IN FASI, 8 course(s)
KINS 3065FITNESS, 1 course(s)
KINS 4003TESTS & MEASUREMENTS PHY ED, 1 course(s)
KINS 4008PHY ACTIVITY STU SPECIAL NEEDS, 15 course(s)
KINS 4020LEGAL/ETHICAL IN FASI, 1 course(s)
KINS 4022FINANCE IN FASI, 1 course(s)