Jessica Louque
Assistant Professor
University Library
WALK 1-46
318-342-1060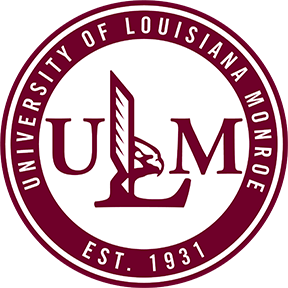 Jessica Louque, MS
Assistant Professor, Library Science
General Reference Librarian
Education
MPA
2021, Non-Profit Administration
University of Louisiana at Monroe
MS
2009, Library and Information Science
University of North Texas
BA
1998, English
University of Louisiana at Monroe
Biographical Sketch
In 2008, I started my Master of Science in Library Science and completed the degree in 2009. I joined the faculty of ULM Library in 2017 and began working as a Visiting General Reference Librarian. A few months later, a permanent position came open, and I applied for and was appointed to the General Reference Librarian position. I started my Masters of Public Administration in 2017 and graduated in December of 2021. I serve as a library liaison to the departments in the College of Arts, Education, and Sciences. As a librarian for ULM, my primary activities are to help students with their research and review research papers, conduct research, teach, coordinate social media, and serve on various committees.
Recent Publications
Louque, J. G. (2021). Exploring the Value of Communities of Practice in Academic Libraries (pp. 54-76). Monroe, Louisiana: Codex/Louisiana Chapter of ACRL.
Louque, J. ULM Library News.
Awards & Honors
October 2019 Best Outreach Program.
September 2018 Social Media Guru.
August 2017 Outstanding Presenter Award.