Mara Loeb
Associate Professor
School of Humanities
WALK 2-115
318-342-3678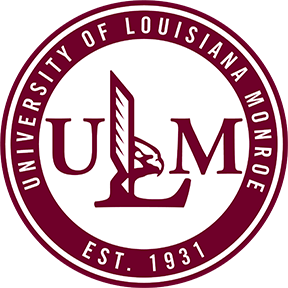 Mara C Loeb, PhD
Associate Professor, Communication

Education
Ph D
1996, Performance Studies
Southern Illinois University at Carbondale
MA
1985, Communication and Theatre Arts
University of Northern Iowa
BA
1983, Double Major: Art, and Communication and Theatre Arts.
University of Northern Iowa
Biographical Sketch
Dr. Mara Loeb first came to Monroe in 1986 having just completed her Master of Arts with a double major in Speech/Theatre and Art Education from the University of Northern Iowa. She was recruited by ULM as a Theatre and Communication faculty member. Her first years at ULM included duties as the Costumer in the theatre department as well as teaching both Communication and Theatre classes.
After leaving to earn her Ph.D. at The University of Southern Illinois at Carbondale, Dr. Loeb returned to Monroe as Communication Advocacy faculty. She served for 13 years as the Director of International Student Programs and Services at ULM, and returned to the classroom full-time in 2013. The courses she currently teaches include Communication and Conflict, Intercultural Communication, Qualitative Research Methods, and Interpersonal Communication. She is a qualitative researcher, and her interests include Performance issues of Gender, Intercultural Communication, Storytelling, and Family Identities.
Research Interests
Performance issues of Gender, Intercultural Communication, Conflict, Storytelling, and Family Identities.
Licensure & Certification
Designated School Officials Training Course
SEVIS
An online course offering training and certification for Designated School Officials on M-1 and F-1 Visa regulations concluding in an exam. The succesfull completion of the exam my score was 100%) resulted in a certificate of completion
Awards & Honors
October 2013 Membership.
April 2013 Award for Excellence in Service.
November 2010 Featured Artist.
October 2010 Featured Artist.
September 2010 Featured Artist.
October 2009 Featured Artist, best display.
May 2007 Outstanding Costume Design 2006-7 Season.
September 2001 Largest new team.
2000 named to Mayor's Commission on the Needs of Women.
1995 Marion Kleinau Theatre Award.
1992 Doctoral Fellowship.
May 1990 Outstanding Artist.
May 1989 Outstanding Researcher.
Courses Taught
CMST 1018INTERPERSONAL COMMUNICATION, 15 course(s)
CMST 2001PUBLIC SPEAKING, 2 course(s)
CMST 3005Oral Interpretation, 2 course(s)
CMST 3010Communication And Conflict, 3 course(s)
CMST 4004INTERCULTURAL COMMUNICATION, 2 course(s)
CMST 5091Interpersonal Communication, 1 course(s)
CMST 5099THESIS, 1 course(s)
COMM 1010HONORS COMMUNICATION STUDIES, 2 course(s)
COMM 1018INTERPERSONAL COMMUNICATION, 11 course(s)
COMM 2001PUBLIC SPEAKING, 13 course(s)
COMM 3010COMMUNICATION AND CONFLICT, 3 course(s)
COMM 3070METHODS OF INVESTIGATION, 1 course(s)
COMM 4000COMMUNICATION CAPSTONE, 1 course(s)
COMM 4004INTERCULTURAL COMMUNICATION, 3 course(s)
COMM 5001QUALITATIVE RESEARCH METHODS, 4 course(s)
SPCH 1018Interpersonal Commun, 2 course(s)
SPCH 3004Intercultural Communicat, 1 course(s)
SPCH 5004Intercultural Communicat, 1 course(s)