Chad Lewing
Assistant Professor
School of Behavioral & Social Sci
STRS 318
318-342-3220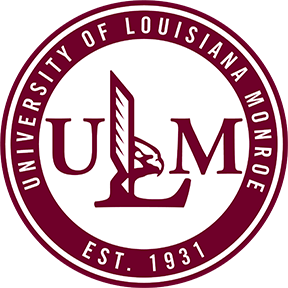 Chad Lewing, PhD

Assistant Professor, Psychology
Education
Ph D
2005, Clinical Psychology
The University of South Dakota
MS
2000, Psychometrics
The University of Louisiana at Monroe
BA
1997, Psychology
The University of Louisiana at Monroe
Biographical Sketch
I received my B.A. in psychology and M.S. in psychometrics from the University of Louisiana at Monroe. I received my Ph.D. in clinical psychology from The University of South Dakota (APA accredited). I performed my pre=doctoral internship at the Western State Hospital consortium in Steilacom, Washington where I received training in providing mental health assessments and treatment to forensic populations. As a clinician, my specialty was conducting psychological evaluations for both forensic and clinical clientele. My forensic experinces include providing assessment and treatment to violent offenders within prisons, inpatient/civil commitment facilities, and the community. My research interests include the areas of assessment, personality, psychopathology, and psychometrics.
Recent Publications
Lewing, C. Reference Guide to Psychological Assessment.
Lewing, C. A., Sivils, C. A., DiBedenedetto, M., King, J. M., Hanser, R. Psychological reactance as a predictor of psychopathy: Validation within an incarcerated male sample.
Lewing, C. A., Sivils, C. A., Stevens, R. Motivational and cognitive predictors of belief in conspiracies. Psychological Review.
Lewing, C. A., Caraway, S. J. (2019). Psychological reactance as a motivation in psychopathy (pp. 355-359). Personality and Individual Differences.
Research Grants
DiBenedetto, M. (Co-Principal), Lewing, C. A. (Supporting), "Graduate Student Research Grant" (Not Funded), Sponsored By Psi Chi, External to The University of Louisiana at Monroe, $950.00. (September 2020 - December 2020).
Courses Taught
PSYC 2001INTRODUCTION TO PSYCHOLOGY, 1 course(s)
PSYC 2078DEVELOPMENTAL PSYCHOLOGY, 3 course(s)
PSYC 3050FORENSIC PSYCHOLOGY, 2 course(s)
PSYC 4001ABNORMAL PSYCHOLOGY, 34 course(s)
PSYC 4006PERSONALITY, 2 course(s)
PSYC 4007HISTORY AND SYSTEMS, 4 course(s)
PSYC 4051PSYCH TESTING AND MEASUREMENT, 9 course(s)
PSYC 5002SOCIAL COGNITION, 4 course(s)
PSYC 5011INDIVIDUAL TESTING, 5 course(s)
PSYC 5018PSYCHOLOGICAL ASSESSMENT, 5 course(s)
PSYC 5028SEMIN/CONTEMPORARY ISSUES/PSYC, 1 course(s)
SOCL 4071SOCIAL STATISTICS, 4 course(s)