Linda Bryan
Associate Professor
School of Allied Health
SUGR 106
318-342-1392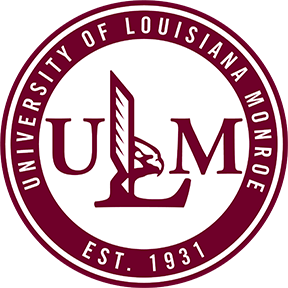 Linda Bryan, PhD
Associate Professor, Speech Language Pathology
Interim Speech Language Pathology Program Director
Education
Ph D
2004, Applied Language and Speech Science
University of Louisiana at Lafayette
Biographical Sketch
Linda Bryan is an associate professor and Interim Program Director for the Speech-Language Pathology Program at the University of Louisiana at Monroe. Prior to July 2020, she worked for six years as adjunct faculty for the department after retiring from full-time employment at ULM in December, 2013.
Licensure & Certification
Certificate of Clinical Competence (CCC), American Speech, Language, and Hearing Association. (August 1994 - Present)
Speech-Language Pathology License, Louisiana Board of Examiners for Speech-Language Pathology and Audiology. (August 1993 - Present)
Research Interests
Research interests include literacy and child language disorders.
Recent Publications
Damico, J. S., Nelson, R. L., Bryan, L., Bryan, L. Literacy as a Sociolinguistic Process for Clinical Purposes (pp. 242-249). Malden, MA: Blackwell.
Allen, S., Bryan, L. (2006). Early detection can ease, delay Parkinson effects (pp. 2B). Monroe, LA: The News Star.
Awards & Honors
January 2004 Endowed Professorship in Communicative Disorders.
Courses Taught
CODI 1052Spch/Lang Acquisition, 2 course(s)
CODI 4026Diag/Appr Comm Disorder, 1 course(s)
CODI 4027Diag/Appraisal Codi Lab, 1 course(s)
CODI 4033Language Pathology, 2 course(s)
CODI 5005Res/Com/Disorders, 1 course(s)
CODI 5028Seminar: Lang Disorder, 2 course(s)
CODI 5030Sp/Lang Path Diagnosti, 2 course(s)
CODI 5050Neuro Disorders I, 2 course(s)
CODI 5081Internship - School Site, 1 course(s)
CODI 5086Internship - Medical Site, 1 course(s)
FRYS 1001Freshman Year Seminar, 2 course(s)
SPLP 1052SPCH/LANG ACQUISITION, 9 course(s)
SPLP 2002SPEECH LANGUAGE SCIENCE, 5 course(s)
SPLP 4033LANGUAGE PATHOLOGY, 7 course(s)
SPLP 5020SEMINAR IN ARTICULATION, 2 course(s)
SPLP 5028SEMIN/COMM LANG DISORD/CHIL, 12 course(s)
SPLP 5030SEMIN/SPEECH/LANG PATH/DIAGNOS, 5 course(s)
SPLP 5050NEURO DISORDERS I/INTRO & ID, 4 course(s)
SPLP 5076PRACTICUM-SITE I, 10 course(s)
SPLP 5092SPEECH PATHOLOGY, 1 course(s)