Lyndsey Bamburg
Assistant Professor
Kitty DeGree School of Nursing
Nurs 234
318-342-1658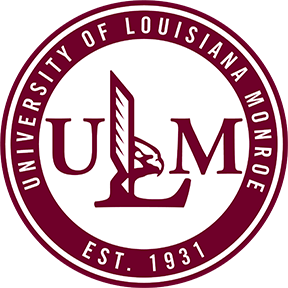 Lyndsey P Bamburg, MSN
Assistant Professor, Nursing

Education
BSN
, Bachelor of Science in Nursing
University of Louisiana at Monroe
MSN
2017, Masters of Science in Nursing
University of Louisiana at Monroe
Biographical Sketch
Lyndsey Bamburg holds a BSN from the University of Louisiana at Monroe. After graduation with her BSN, Lyndsey completed a rigorous Nurse Residency Program at Texas Health Harris Methodist. Lyndsey has experience in Emergency Nursing, Critical Care Nursing and Surgical Nursing.
She has been employed with ULM as a nursing instructor since January 2017. As adjunct faculty in the Spring of 2017, she was responsible for clinical preparation and instruction of ten Level 4 nursing students. In the Fall of 2017, Lyndsey was employed full-time with the Kitty Degree School of Nursing. Lyndsey assists in didactic preparation and instruction for the theory course, NURS 4000. She is currently an Assistant Professor in Semester 4. Lyndsey teaches semester 4 theory, NURS4000, where she serves as lead professor. Lyndsey shares lead professor duties for Synthesis, NURS4002, with Mrs. Lee Ann Box She is a member of the CHS Curriculum Committee, Curriculum Committee, Convocation Committee, and the Newsletter Committee.
Lyndsey is married to Grant Bamburg. She has two beautiful kids, Brady and Leightyn-Charli. She is involved with her church and enjoys spending time with her family.
Licensure & Certification
Registered Nurse, . (2012 - Present)
Research Interests
(1) Student nurse retention of knowledge throughout semesters in nursing school.
(2) Improving critical thinking skills through clinical post conference.
Courses Taught
NURS 2003HEALTH ASSESS RN TO BSN, 6 course(s)
NURS 4000ADULT HEALTH NURSING 3, 9 course(s)
NURS 4002NURSING SYNTHESIS 3, 5 course(s)
NURS 4026RESEARCH, 1 course(s)
NURS 4076NURSING MANAGEMENT RN, 2 course(s)