Gregory Koers
Assistant Professor
School of Education
WALK 2-26
318-342-1292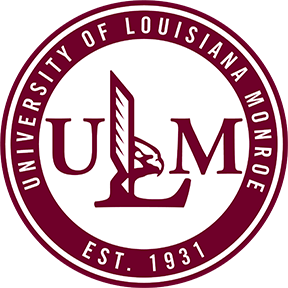 Gregory Koers, PhD

Assistant Professor, Education
Education
Ph D
2019, Education and Human Resource Studies
Colorado State University
MA
2000, Political Science
The University of Montana
BS
1998, Anthropology and Sociology
Central Michigan University
Biographical Sketch
Dr. Koers received a Ph.D. from Colorado State University in Education and Human Resource Studies, an M.A. from the University of Montana in Political Science, and a B.S. from Central Michigan University with a double major in Anthropology and Sociology. His area of research focus is with educational leadership, policy, and politics, and research methodology. Prior to assuming professional responsibilities as an Assistant Professor of Educational Leadership where he has been awarded an endowed professorship of educational administration at the University of Louisiana Monroe, Dr. Koers was a high school social studies teacher in California and a middle school literacy and social studies teacher in Colorado. Subsequently, he served as a middle school assistant principal and principal in the San Luis Valley of southern Colorado. In that capacity, he collaboratively facilitated a number of systemic changes centered on the implementation of instructional coaching, the development of Positive Behavior Intervention Supports, and a Restorative Justice approach to school discipline. This school wide push and community buy-in resulted in a significantly improved school climate catalyzing a major decrease in discipline issues and improved teacher instruction leading to increased student academic growth. For those efforts he has been the recipient of the 'Champion of Change' award from the Center for Restorative Justice, a finalist and 'runner-up' for Colorado's Assistant Principal of the Year, a nominee for the 2013 NASSP/Virco National Assistant Principal of the Year, and the recipient of a $350,000 grant from the Colorado Department of Education to facilitate continued school improvement.
Licensure & Certification
Professional Principal License, Colorado Department of Education. (2009 - Present)
Colorado secondary teacher certification, Colorado Department of Education. (2007 - Present)
California secondary teacher license, California Department of Education. (2005 - Present)
Michigan Secondary Teacher License, Michigan Department of education. (2003 - Present)
Awards & Honors
April 2019 Endowed professor of educational administration.
Courses Taught
CURR 7002APPLIED STATISTICAL ANALYSES, 1 course(s)
CURR 7004QUANTITATIVE METH EDUC RES II, 2 course(s)
CURR 7007RESEARCH IN TEACHING LEARNING, 5 course(s)
CURR 7014DECISION MKG SCHOOL IMPROVE, 2 course(s)
CURR 7015DISSERTATION, 3 course(s)
CURR 7016CURR & INST CAPSTONE, 2 course(s)
EDLE 5000TCHER LDR I DATA SCHL IMP, 13 course(s)
EDLE 5005TCHER LDR II IMP SCHL PERF, 7 course(s)
EDLE 5007SCHOOL COMMUNITY RELATIONS, 1 course(s)
EDLE 5010BEST PRAC LDRSHIP TCHG LEARN, 7 course(s)
EDLE 5015LEGAL ETHICAL REG ISSUES, 5 course(s)
EDLE 5021INSTRUCTIONAL SUPERVISION, 1 course(s)
EDLE 5025LEADERSHIP THEORY, 4 course(s)
EDLE 5030INST LEADERSHIP SCHOOL CLIMATE, 1 course(s)
EDLE 5045MAN SCHL & DISTRICT RESOUR, 3 course(s)