Amy Kincannon
Assistant Professor
Kitty DeGree School of Nursing
NURS 235
318-342-1677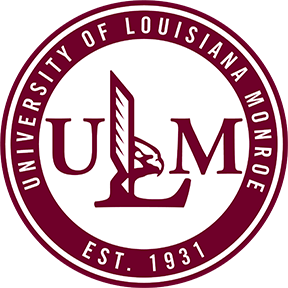 Amy R Kincannon, MSN
Assistant Professor, Nursing

Education
MSN
2005, Nursing Education/Management
University of Phoenix
BSN
1991, Nursing
University of Louisiana at Monroe
Biographical Sketch
Amy Kincannon has been a professional nurse since 1991. Her work experience includes pediatric and adult intensive care nursing. She has served as an assistant professor of nursing at ULM since 2005, and teaches senior-level, advanced medical-surgical nursing courses. She has served as chair of the Assessment and Evaluation Committee for the Kitty Degree School of Nursing since 2010.
Licensure & Certification
Registered Nurse, Louisiana State Board of Nursing. (June 1991 - Present)
Research Interests
Research regarding the number of potentially inappropriate medications prescribed for the elderly at two local facilities were conducted. In 2013, she presented research on this topic at the Mayo Clinic in Rochester, Minnesota.
Recent Publications
Kincannon, A. "Ace Gets Hurt"; "Ace Saves the Day"; "Ace Jumps Into Action".
Research Grants
Kincannon, A. (Principal), "Increasing HESI Scores in NURS3010" (Funded), Sponsored By Academic Innovation Center, The University of Louisiana at Monroe, $944. (February 20 2019 - February 20 2020).
Kincannon, A. (Co-Principal), "Headphones for Audio Computerized Testing" (Funded), Sponsored By SGA, The University of Louisiana at Monroe, $1,125. (November 17 2015 - January 17 2016).
Awards & Honors
Glenwood Regional Medical Center Endowed Professorship in Nursing Recipient.
Guest Speaker (2018, 2016, 2014, 2012, 2007, 2004).
2018 Nominated for The Daisy Award for Extraordinary Nurses for Nursing Faculty.
August 2014 ULM Faculty 10 Year Service Award.
April 2011 School of Nursing nominee for the ULM Foundation Award for Excellence in Teaching.
Courses Taught
NURS 2000NURSING CONCEPTS, 1 course(s)
NURS 4000ADULT HEALTH NURSING 3, 5 course(s)
NURS 4003Adv Nursing Science Seminar, 10 course(s)
NURS 4005ADV ADULT HEALTH NURSING, 19 course(s)
NURS 4026RESEARCH, 2 course(s)
NURS 4037Prof Issues/Trends, 1 course(s)
NURS 4066NURSING MANAGEMENT, 2 course(s)
NURS 4067PUBLIC HEALTH NURSING, 9 course(s)