Paul Karlowitz
Associate Professor
School of Management
Hmph 154
318-342-1168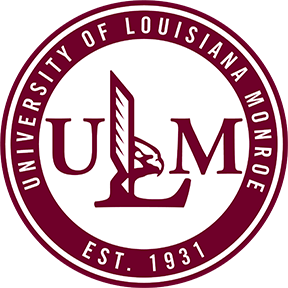 Paul Karlowitz, MS
Associate Professor, Aviation

Education
MS
1991, Aviation Safety/Management
Central Missouri State University
BS
1971, Physics/ Math
Northeast Louisiana Univeristy
Biographical Sketch
Forty five years in professional aviation. Career United States Air Force pilot having flown a multitude of USAF aircraft including 10 years in B-52s as a nuclear qualified combat pilot. Special Air Missions pilot in Europe for 4 years. Executive Director of military and municipal airport for 12 years. Aviation Professor at ULM for past 19 years. Director for UAS operations for ULM's Precision Ag and UAS Research Center. Faculty member in the Aviation Department teaching UAS technology.
Research Interests
Research interests are UAS applications in all areas of agriculture analysis, industry inspection and land survey techniques with emphasis on sensor technology. Primary sensors of interest are High Res Color, multi-spectral imaging, hyper-spectral imaging, and LIDAR.
Licensure & Certification
FAA sUAS Remote Pilot LIcense
FAA
Commercial licence for operating sUAS in the National Airspace System
Commercial Pilot
Federal Avaition Administration
Pilots licenses and ratings. Commercial, Multi-engine, instrument rating. Over 5,000 flight hours in numerous aircraft
Instrument Pilot Certificate
FAA
Instrument rating
Multiengine Certificate
FAA
Multiengine rating
Private Pilot Certificate
FAA
Private Pilot
FAA Safety Team Representative
FAA
Designated as an FAA Safety Team Representative based on 45 years of professional aviation experience and education.
FAA Safety Counselor
Federal Aviation Administraton
Certified by the FAA to brief pilots and discuss safety related issues. Certification based on years of experience and superior performance.
Awards & Honors
December 2013 State Winner , Post Secondary Technology Teacher of the year .
December 2013 Regional post-secondary technology teacher of the year.
December 2002 Century Tel Program of Excellence.
Courses Taught
AVIA 1010PRIMARY GROUND INSTRUCTION, 5 course(s)
AVIA 1011PRIMARY GROUND INSTRUCTION, 5 course(s)
AVIA 2080INTRO UNMAN AIRCRAFT SYSTEMS, 6 course(s)
AVIA 3001Aerodynamics, 2 course(s)
AVIA 3002AVIATION WEATHER, 1 course(s)
AVIA 3080UAS DESIGN AND SYSTEMS, 4 course(s)
AVIA 3081UAS GROUND COMM TELEMETRY, 4 course(s)
AVIA 4001Air Transportation, 1 course(s)
AVIA 4002AIR TRAFFIC ADMINISTRATION, 1 course(s)
AVIA 4005AVIATION SAFETY, 2 course(s)
AVIA 4015AC ENGINES & SYSTEMS, 1 course(s)
AVIA 4030AVIATION LAW, 3 course(s)
AVIA 4070AIRPORT ADMINISTRATION, 5 course(s)
AVIA 4081UAS OPERATIONS, 3 course(s)
FRYS 1001Freshman Year Seminar, 1 course(s)