Faisal Kaleem
Associate Professor
School of Sciences
Walk 3-29
318-342-1924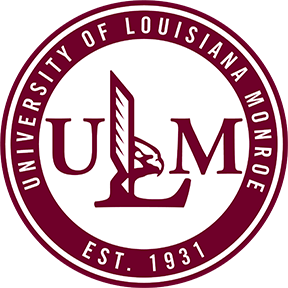 Faisal Kaleem, PhD
Associate Professor, Mathematics

Education
Ph D
, Mathematics
Purdue University
MS
, Industrial Engineering
Purdue University
Biographical Sketch
Peace be on you. I came to USA in 1998 and started my graduate studies at North Dakota State University. Next year, I transferred to Purdue University and got my PhD in Mathematics and MS degrees in Mathematics and Industrial Engineering from Purdue. One of my dreams in life is to become a professional chess player. I have been playing most of the high prize money open tournaments in USA since 2012. Things which interest me most are religion, philosophy, chess, mathematics and classical literature. Besides chess, I like to play tennis, cricket, table tennis, and badminton. I also like to go for long walks.
Licensure & Certification
Actuarial P exam, . (January 5 2016 - Present)
Research Interests
Complex Analysis, Probability.
Recent Publications
Kaleem, F., Bell, S. R. (2008). The structure of the semigroup of proper holomorphic mappings of a planar domain to the unit disc (pp. 225-242). Computational Methods and Functions Theory.
Strunk, B. D., Strunk, C. C., Maroun, M., Kaleem, F., Saydam, A. S., Hare, D., Seeber, S., Carter, A., Smith, E., Picard, A. (2008). College Algebra (pp. 149-226). London: Pearson.
Kaleem, F. (2010). Analytic Value Function in multiobjective optimization (pp. 161-169). Allahabad: Journal of Mathematical Sciences: Advances and Applications.
Kaleem, F. (2010). A Novel Value Function (pp. http://www.mc.edu/campus/users/travis/maa/proceedings/spring%202009/index.html). Louisiana: The 2009 Proceedings of the Louisiana/Mississippi Section of the Mathematics Association of America.
Kaleem, F. (2010). The Use of Cauchy Integral Formula in the Study of Convergence of the Interpolation Polynomial (pp. 241-249). Allahabad: Journal of Mathematical Sciences: Advances and Applications.
Research Grants
Kaleem, F. (Principal), Sisson, A. (Supporting), Ballard, J. (Supporting), "Absolute Value of the Riemann-Zeta Function" (), Sponsored By ULM, The University of Louisiana at Monroe, $. (January 30 2008 - Present).
Awards & Honors
September 2005 Outstanding TA.
1997 Mathematics Competition Winner.
Courses Taught
FRYS 1001Freshman Year Seminar, 1 course(s)
MATH 1010Col Alg With Review, 6 course(s)
MATH 1011College Algebra, 6 course(s)
MATH 1012Trigonometry, 2 course(s)
MATH 1013ELEMENTARY FUNCTIONS, 13 course(s)
MATH 1016ELEMENTARY STATISTICS, 21 course(s)
MATH 1031CALCULUS I, 11 course(s)
MATH 1032CALCULUS II, 6 course(s)
MATH 2002APPLIED LINEAR ALGEBRA, 3 course(s)
MATH 2032CALCULUS III, 4 course(s)
MATH 2040FOUNDATIONS OF MATHEMATICS, 4 course(s)
MATH 3003MATHEMATICAL STATISTICS, 4 course(s)
MATH 3007COLLEGE GEOMETRY, 1 course(s)
MATH 3040INTRO. TO ANALYSIS & ALGEBRA, 2 course(s)
MATH 3080REAL ANALYSIS, 3 course(s)
MATH 3086MODERN ALGEBRA, 1 course(s)
MATH 4003MATHEMATICAL STATISTICS, 1 course(s)
MATH 4006THEORY FUNC COMPLEX VARIABLE, 1 course(s)
MATH 4013MATHEMATICS OF FINANCE I, 1 course(s)
MATH 4014MATHEMATICS OF FINANCE II, 1 course(s)