Jon Nickelson
Clinical Assistant Professor
School of Clinical Sciences
PHAR 107
318-342-3172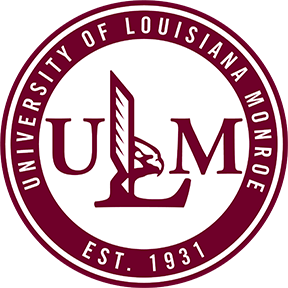 Jon L Nickelson, PharmD
Clinical Assistant Professor, Pharmacy

Education
PharmD
1997,
University of Arkansas Medical Sciences
BS
1992, Pharmacy
Northeast Louisiana Univeristy
Biographical Sketch
I am currently an assistant professor of clinical pharmacy practice. My practice site is a 26 bed inpatient psychiatric hospital serving the Monroe and surrounding areas. My area of expertise is antipsychotics and the management of persons suffering from schizophrenia, bipolar disorder and major depression. I also serve as an instructor for the Crisis Intervention Training (CIT) course for area law enforcement officers in how to approach and manage persons suffering from serious mental illness. Previously, I worked as a certified Poison Information Specialist with the Louisiana Poison Control Center and as a clinical pharmacist in a geriatric inpatient psychiatrist hospital with a Geriatric Pharmacist certification.
Licensure & Certification
Duly Licensed Pharmacist, Louisiana Board of Pharmacy. (May 01 1993 - December 31 2015)
Research Interests
Areas of interest include use of antipsychotics and the management of schizophrenia and bipolar disorder.
Research Grants
Zagar, T. M. (Principal), Nickelson, J. L. (Supporting), "Council on Aging Health Screening Fund" (Funded), Sponsored By North Delta Area Agency on Aging, External to The University of Louisiana at Monroe, $4134. (June 1 2009 - June 30 2009).
Awards & Honors
May 2002 ULM College of Pharmacy Outstanding Teacher of the Year.
May 2001 College of Pharmacy Outstanding Teacher of the Year.
Courses Taught
NURS 5008ADVANCED PHARMACOLOGY, 2 course(s)
PHAR 3085Patient Coun/Commun, 1 course(s)
PHAR 4026Aging/Drug Use In Elderl, 1 course(s)
PHAR 4046Non-Prescrip Meds, 2 course(s)
PHAR 5063Selected Psych & Sad Topics, 4 course(s)
PHAR 5088Disease Pathogen & Pharm Iv, 5 course(s)
PHAR 6038Advanced Specialty Pharmacy Practice, 1 course(s)
PHAR 6039Advanced Pharmacy Practice Elective, 1 course(s)
PHRD 4058NEUROLOGY & PSYCHIATRY MODULE, 7 course(s)
PHRD 4079SELF CARE/PATIENT ASSESS I MOD, 5 course(s)
PHRD 5025PHARMACOECONOMICS & OUTCOMES, 4 course(s)
PHRD 5051AGING DRUG USE IN ELDERLY, 6 course(s)
PHRD 5059PSYCH SUB ABUSE DISORDER TOP, 7 course(s)