Jeffery Evans
Associate Professor
Clinical Sciences
PHSV
318-342-1810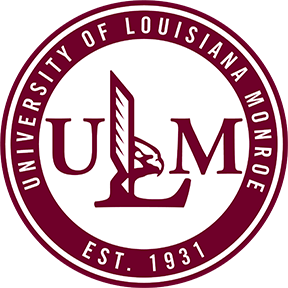 Jeffery D Evans, PharmD
Associate Professor, Pharmacy
Interim Head
Education
PharmD
2002, Pharmacy Practice
The University of Florida
BS
1998, Chemistry
The University of Florida
Biographical Sketch
Dr. Jeffery Evans is a 1998 and 2002 graduate of the University of Florida with a BS in Chemistry and a Doctor of Pharmacy. Upon graduation, Dr. Evans began a Primary Care Residency at Texas Tech University Health Science Center and Amarillo Veterans' Affairs Center both in Amarillo Texas. Dr. Evans joined academia in 2004 at South University School of Pharmacy and was in the initial group of faculty members at the new school of pharmacy. In 2006, Dr. Evans moved to Shreveport Louisiana and became an Assistant Professor at University of Louisiana - Monroe. He was promoted to Associate Professor and awarded Tenure in 2010.
Dr. Evans is active in AACP and has served in both appointed and elected roles within the organization. He is also a frequent speaker for organizations within Louisiana including LSHP and LPA.

Outside of work, Dr. Evans enjoys reading, video games, and distance running. He is married to Dr. Emily Evans who is an Associate Professor at LSUHSC-S School of Allied Health and father to two amazing daughters.
Research Interests
Dr. Evans' current research interest include
Titration of insulin and other medications by pharmacist via telephone
Impacts on different testing styles on students' performance
Methods to curb the number of deaths due to the opioid crisis
Licensure & Certification
Delivering Medication Therapy Management Services
American Pharmacists Association
A form to show I completed the course
Pharmacist Licensure
LABP
Licensed to practice pharmacy
Pharmacist License
Georgia Board of Pharmacy
Georgia Pharmacists License
Pharmacist License
Texas Board of Pharmacy
Texas Pharmacist License
Medical Credentialing
US Army
Allowed to practice at a Federal Facility
Awards & Honors
July 2013 Walmart AACP Scholar Award.
July 2011 Wal-Mart AACP Scholar Award.
May 2011 Farewell Speech to Class of 2011.
May 2010 Faculty Preceptor of the Year.
May 2008 Farewell speech.
Courses Taught
NURS 5008ADVANCED PHARMACOLOGY, 1 course(s)
PHAR 4054Law, 2 course(s)
PHAR 5062Basic Strat For Scholarly Comm, 4 course(s)
PHAR 5074Pharmacother Forum, 8 course(s)
PHAR 5087Dis Path Pharm III, 1 course(s)
PHAR 6036Advanced Ambulatory Care Pharmacy Practice, 1 course(s)
PHRD 4002Principles Of Drug Action I, 2 course(s)
PHRD 4027Principles Of Drug Action Ii, 2 course(s)
PHRD 4031PHARMACY PRACTICE ETHICS/LAW I, 7 course(s)
PHRD 4077HEALTH CARE SYSTEMS, 3 course(s)
PHRD 4079SELF CARE/PATIENT ASSESS I MOD, 3 course(s)
PHRD 5002PHARM ETHICS & LAW II, 5 course(s)
PHRD 5006PROFESSIONAL PHAR MANAGEMENT, 2 course(s)
PHRD 5061WOMEN'S HEALTH AND PHARMACIST, 3 course(s)
PHRD 5062BASIC STRATEGIES SCHOLAR COMM, 12 course(s)