Jennifer Dumas
Assistant Professor
School of Behavioral & Social Sci
STRS 109A
318-342-1512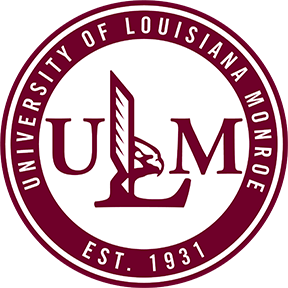 Jennifer L Dumas, PhD

Assistant Professor, Psychology
Education
Ph D
2021, Political Science
University of New Orleans
MA
2010, Political Science
University of New Orleans
BA
2008, Psychology
University of Louisiana at Monroe
Biographical Sketch
Jennifer Dumas is an Assistant Professor of Political Science. She received her Ph.D. in Political Science from the University of New Orleans in 2021, with a concentration in International Relations and Comparative Politics. She also received a M.A. in Political Science from UNO and a B.A. in Psychology from the University of Louisiana at Monroe. Dr. Dumas has presented original research at several regional and national professional conferences, including annual meetings of the Louisiana Political Science Association, Midwest Political Science Association, and Peace Science Society (International), and she is a member of the Women in Conflict Studies (WICS) association. Dr. Dumas has taught a variety of political science courses, ranging from American Politics to Issues in Conflict and Diplomacy, and Film and Politics to Methods of Political Research.
To book a meeting with Dr. Dumas, please visit this link: https://calendly.com/jdumas-ulm/meeting
Website: https://jdumas50.wixsite.com/jenniferdumas
Research Interests
Research interests include civil and international conflict, particularly terrorism studies; the roles of norms and values in state-society relations; and forms of inequality, particularly gender inequality, that produce conflict.
Research Grants
Dumas, J. L. (Principal), "Course Development Grant" (Awarded, Not Yet Funded), Sponsored By The Israel Institute, External to The University of Louisiana at Monroe, $10,000. (March 2023 - Present).
Awards & Honors
May 2021 Winner, 2020-2021 Best Dissertation Award.
Courses Taught
POLS 1001INTRO TO POLITICAL SCIENCE, 7 course(s)
POLS 2001AMERICAN NATIONAL GOVERNMENT, 7 course(s)
POLS 2002STATE AND LOCAL GOVERNMENT, 2 course(s)
POLS 3050POLITICS AND FILM, 1 course(s)
POLS 4006PARTIES, CAMPAIGNS, ELECTIONS, 1 course(s)
POLS 4013CONSTITUTIONAL LAW:GOV POWERS, 1 course(s)
POLS 4041COMP GOVT & POLITICS LATIN AM, 1 course(s)
POLS 4044MIDDLE EAST POLITICS, 1 course(s)
POLS 4054CONGRESS AND PRESIDENCY, 1 course(s)
POLS 4063COMP POLITICS/RACE & ETNICITY, 1 course(s)
POLS 4095INTERNATIONAL RELATIONS, 1 course(s)
POLS 5010ANALYSIS OF POL AND ADMIN DATA, 1 course(s)
POLS 5050COMPARATIVE ADMINISTRATION, 1 course(s)
POLS 5051GLOBAL GOVERNANCE, 1 course(s)