Jason Smith
Assistant Professor
School of Allied Health
Nurs 313
318-342-1634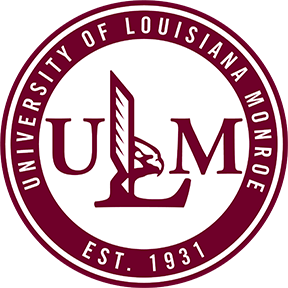 Jason W Smith, MS
Assistant Professor, Radiologic Technology

Education
BS
1995, Radiologic Technology
University of Louisiana at Monroe
Biographical Sketch
Jason Smith grew up in West Monroe, LA. He obtained his Bachelor of Science in Radiologic Technology from ULM in 1995 and began working as a Radiographer and Computed Tomography Technologist at Northern LA Medical Center in Ruston, LA. Mr. Smith also worked as a Special Procedures/Cardiac Cath Lab Technologist and MRI Technologist at NLMC before leaving to become an Instructor in Radiologic Technology at ULM in 1999. His stay at ULM was brief lasting only a year and a half when he returned to NLMC as Assistant Director of Radiology. In 2007, he had the opportunity to pursue a Master of Imaging Sciences degree at UAMS which earned him the title Radiologist Assistant. Mr. Smith's current position as Assistant Professor of Radiologic Technology was offered in 2015. Once again returning to ULM He has developed the Post Baccalaureate Computed Tomography program and is a Senior level radiology student faculty.
Mr. Smith lives in West Monroe, LA with his wife and three children. He also serves the residents of Ouachita Parish as a Reserve Deputy Sheriff.
Licensure & Certification
Radiologist Assistant, American Registry of Radiologic Technologists. (September 01 2009 - Present)
ARRT Certification in Computed Tomography, American Registry of Radiologic Technologists. (October 01 1998 - Present)
Reserve Sheriff Deputy, Ouachita Parish Sheriff's Office. (April 01 2015 - June 2019)
Research Interests
Mr. Smith is currently pursuing and developing a research project with his colleague pertaining to lower back injury causation and incidence in Radiologic Technologists.
Recent Publications
Smith, J. (2021). Article (pp. 2). Lousiana: Focal Spot Monitor.
Research Grants
, "No Grants at this Time" (), $. (01 2015 - January 01 2015).
Courses Taught
RADT 3010PATIENT CARE LABORATORY, 3 course(s)
RADT 3027CLINICAL RADIOGRAPHY, 3 course(s)
RADT 4011ADV RADIOGRAPHIC PROCEDURES, 6 course(s)
RADT 4012ADV PROCEDURES LAB, 17 course(s)
RADT 4013ADV CLINICAL RADIOGRAPHY, 7 course(s)
RADT 4032ADV CLINICAL RADIOGRAPHY, 6 course(s)
RADT 4035COMPUTED TOMOGRAPHY, 6 course(s)
RADT 4036ADVANCED SECTIONAL ANATOMY, 6 course(s)
RADT 4059ULTRASONOGRAPHY, 2 course(s)
RADT 4063MAGNETIC RESONANCE IMAGING, 2 course(s)
RADT 4071CT PROCEDURES & SECT ANATOMY, 6 course(s)
RADT 4073CT INSTRUMENTATION & IMAGE ACQ, 6 course(s)
RADT 4074CT PATH, PHARM, PATIENT SAFETY, 6 course(s)
RADT 4075CLINICAL COMPUTED TOMOGRAPHY I, 6 course(s)
RADT 4076CLINICAL COMP. TOMOGRAPHY II, 6 course(s)