Allison Jarrell
Assistant Professor
School of Acctg, Finan, & Info Serv
HMPH 349
318-342-1201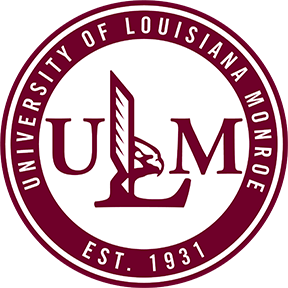 Allison M Jarrell, JD
Assistant Professor, Business Law

Education
JD
2001,
Mississippi College School of Law
BBA
1997, General Business
ULM
Biographical Sketch
A native of Oak Ridge, Louisiana, Allison received her undergraduate degree at the University of Louisiana - Monroe (then, Northeast Louisiana University) in 1997. In addition to obtaining a Bachelor of Business Administration degree, Allison received a minor in Business Law and served as a member and officer of Kappa Delta Sorority. Allison then attended Mississippi College School of Law in Jackson, Mississippi, receiving her J.D. in 2001. Allison returned to Monroe, Louisiana and began practicing with the established law firm of Theus, Grisham, Davis & Leigh, LLP in 2001 and later practiced with the law firm of Nelson, Zentner, Sartor & Snellings, LLC, beginning in 2004.
While a significant portion of her practice involved litigation defense (insurance defense, workers compensation, products liability), Allison also has vast experience in handling matters of family law, real estate and successions. This experience has served her well in bringing the "real world" to the Business Law and Real Estate Law classrooms.
She has been very involved in her profession, as well as community, serving as the President of the Young Lawyers Section of the Fourth Judicial District Bar Association; a past Board Member of the Junior League of Monroe; a past board member of Grace Episcopal School and Grace Episcopal Church Vestry. Allison is passionate about making her community a better place to live for her family and others.
Allison began teaching at ULM in the Fall of 2015 as an Interim Associate Professor of Business Law and in 2016 was made Assistant Professor of Business Law. She teaches Business Law, Principles of Real Estate Law and Business Communication.
Licensure & Certification
Title Insurance Producer, Louisiana Department of Insurance. (September 2012 - Present)
Notary Public, Louisiana State Bar Association. (October 2001 - Present)
Attorney, Louisiana State Bar Association. (October 2001 - Present)
Research Interests
Research interests include effects of legal decisions on small businesses. For example, trademark and copyright laws and their application to the small "mom and pop" operations. Also, great interest in FDA regulations of food and other products' labeling.
Very involved in keeping up to date on the current changes in Louisiana law and how those changes will affect its application in court cases.
Recent Publications
Babin, L. A., Jarrell, A. M. (2018). Patent Trolls' Threat to Small and Medium-Size Enterprises (pp. 1). Marshall, TX: International Journal of Business and Public Administration.
Courses Taught
BLAW 4001LEGAL ENVIRONMENT BUSINESS, 12 course(s)
BUSN 3005BUSINESS COMMUNICATION, 10 course(s)
FINA 2003PRINCIPLES OF REAL ESTATE, 8 course(s)
RMIN 3022COMMERCIAL LIABILITY INSURANCE, 1 course(s)