Tibb Jacobs
Clinical Associate Professor
Clinical Sciences
PHSV
318-342-1813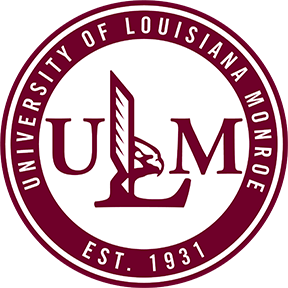 Tibb F Jacobs, PharmD
Clinical Associate Professor, Pharmacy

Education
PharmD
2002,
Univeristy of Louisiana at Monroe
BS
1998, psychology
Louisiana State University
Biographical Sketch
Dr. Jacobs is a 2002 graduate of the first PharmD class at the ULM College of Pharmacy. After graduation, she worked for a year, and then she pursued residency training at the University of Mississippi for Medical Center in Jackson, Mississippi and completed her training in 2004. She then returned to her alma mater in August 2004 to begin her career in academia at the Shreveport Campus as a clinical assistant professor. Dr. Jacobs was promoted to Clinical Associate Professor in 2010.
Dr. Jacobs currently practices in the Family Medicine clinics at University Health- Shreveport. She also runs a private employee clinic at a locally-based national drug wholesaler. She offers an ambulatory care rotation to fourth year pharmacy students.
Dr. Jacobs really enjoys providing career planning assistance to pharmacy students, particularly assistance with the residency application (CVs, interviewing, etc). She coordinates an elective (Clinical Pharmacy Career Development) designed specifically to help students with this process.
Dr. Jacobs is married to Marlon (a pharmacist at Christus Highland in Shreveport) and enjoys reading, transporting her kids (Reese and Lila) to their many extra-curricular activities, and planning her next family vacation!
Research Interests
She is particularly interested in the effects of a residency preparation course on student success in the very competitive residency application process. She is also interested in other areas of intervention (i.e.interview preparation, mentorship) in the residency application process.
Licensure & Certification
Pharmacy Based Immunization Delivery Program
American Pharmacists Association
trained and certified to administer immunizations
Louisiana Pharmacist License
Louisiana Board of Pharmacy
pharmacist license
Board Certified Pharmacotherapy Specialist
Board of Pharmacy Specialties

Mississippi Pharmacist license
Mississippi

Awards & Honors
May 2012 Faculty Preceptor of the Year.
August 2010 Associate professor.
October 2008 ASHP Best Practices.
October 2008 ASHP Best Practices.
December 2004 Board Certified Pharmacotherapy Specialist.
Courses Taught
PHAR 3085Patient Counseling & Comm, 2 course(s)
PHAR 4040Prof Service Access, 1 course(s)
PHAR 4046Non-Prescrip Meds, 2 course(s)
PHAR 5061Womens Health & The Pharmacist, 1 course(s)
PHAR 5085Dis Path Pharm I, 2 course(s)
PHAR 5088Disease Pathogen & Pharm Iv, 2 course(s)
PHAR 6036Advanced Ambulatory Care Pharmacy Practice, 1 course(s)
PHRD 4079SELF CARE/PATIENT ASSESS I MOD, 6 course(s)
PHRD 4083GASTRO NUTRITION & HEPTIC MOD, 6 course(s)
PHRD 5010CARDIOVASCULAR MODULE, 5 course(s)
PHRD 5037EYES, EARS, THROAT & DERM MOD, 5 course(s)
PHRD 5061WOMEN'S HEALTH AND PHARMACIST, 3 course(s)
PHRD 5065CLINICAL PHARMACY CAREER DEV, 5 course(s)