David Irwin
Professor
School of Health Professions
SUGR 156C
318-342-1392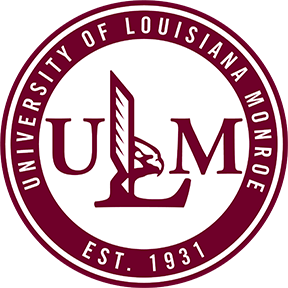 David L Irwin, PhD
Professor, Speech Language Pathology
Speech Language Pathology Program Director
Education
Ph D
1983, Communicative Disorders
University of Oklahoma Health Sciences Center
MS
1976, Speech-Language Pathology
University of Central Missouri
BS
1975, Speech-Language Pathology
University of Central Missouri
Biographical Sketch
I have served in higher education for 33 years including administration, teaching, research, and service. I have published two books in the area of research methods and design for speech-language pathology and audiology and ethics for speech-language pathology and audiology. I have received approximately $1.2 million in grants during my career in a variety of areas including autism spectrum disorder, childhood language disorders and related areas. I teach undergraduate and graduate courses in speech-language pathology at ULM. I enjoy camping and attending sporting events.
Licensure & Certification
Certified Examiners for Autism Diagnostic Observation Schedule-2, Western Psychological Corporation. (January 01 2015 - Present)
Certified Examiner for Autism Diagnostic Interview-Revised, Western Psychological Corporation. (January 01 2010 - Present)
Speech-Language Pathologist, Louisiana Board of Examiners for Speech-Language Pathology and Audiology. (July 01 1983 - Present)
Certificate of Clinical Competence in Speech-Language Pathology, American Speech-Language-Hearing Association. (August 01 1977 - Present)
Research Interests
I authored the grant for the establishment of the Autism Center at the University of Louisiana at Monroe in January 2016. The Autism Center at ULM is a cooperative program between the speech-language pathology and occupational therapy programs. The Autism Center at ULM provides diagnostic services, direct/consultative treatment, and continuing education and other workshops for professionals, paraprofessionals, students and parents. More information about the Autism Center at ULM can be found at www.ulm.edu/autismcenter. Over my career I have primarily focused on research in children with language disorders, professional ethics, and professional issues.
Awards & Honors
May 2016 Award for Continuing Education (ACE).
January 2001 Jeanette Laguaite Award for Higher Education .
January 1994 Honors.
January 1993 President.
January 1993 Fellow.
January 1988 Fellow.
Courses Taught
SPLP 4005DIAGNOSIS COMM DISORDERS, 4 course(s)
SPLP 4010SUPV CLIN OBSERV, 1 course(s)
SPLP 4028ARTICULATION DISORDERS, 4 course(s)
SPLP 4033LANGUAGE PATHOLOGY, 1 course(s)
SPLP 4076BEGIN PRACT/COMM DISORDERS, 11 course(s)
SPLP 4092SPEECH PATHOLOGY, 4 course(s)
SPLP 4093LANGUAGE PATHOLOGY, 2 course(s)
SPLP 5020SEMINAR IN ARTICULATION, 4 course(s)
SPLP 5025CURRENT TOPICS/STUT RES/REMED, 2 course(s)
SPLP 5060SEMIN/AUG/ALT COMM/PERSONS, 3 course(s)
SPLP 5070SEMINAR IN THE PROFESSION, 2 course(s)
SPLP 5081INTERNSHIP-SCHOOL SITE, 2 course(s)
SPLP 5091RESEARCH PROJECT, 4 course(s)
SPLP 5092SPEECH PATHOLOGY, 2 course(s)