Cheryl Hummel
Assistant Professor
Kitty DeGree School of Nursing
NURS 114
318-342-1719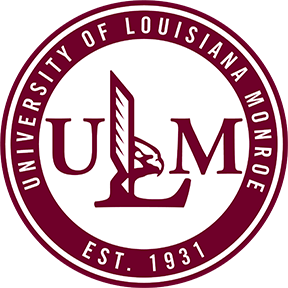 Cheryl A Hummel, MSN
Assistant Professor, Nursing

Education
MSN
2008, Family Nurse Practitioner
Northern Illinois University
BSN
1996, Nursing
University of Louisiana - Monroe
Biographical Sketch
Cheryl Hummel is in the dissertation phase of the PhD in Nursing program at the University of Phoenix. Cheryl's specific interest is in the retention of nursing students using innovative teaching techniques which help students retain and use information. After graduating from ULM with a Bachelors in Nursing, Cheryl has worked in mental health nursing, pediatric nursing, orthopedic nursing, and medical-surgical nursing. In 2008, Cheryl graduated from Northern Illinois University in DeKalb, Illinois, with a MSN with a Family Nurse Practitioner Tract. Cheryl began teaching for ULM in January of 2009 and has taught in the pre-nursing (pharmacology), BSN (medical-surgical and mental health), and RN-to-BSN (pharmacology) programs. She has taught both in the classroom and online. Cheryl is an advisor for the Student Nurses' Association (SNA) and is involved with the organization's activities. Cheryl is the married mother of three and grandmother of five.
Licensure & Certification
Registered Professional Nurse, State of Illinois. (December 1998 - Present)
Registered Nurse, Louisiana State Board of Nursing. (July 1996 - Present)
Basic Life Support, American Heart Association. (January 13 2017 - January 2019)
Orthopaedic Nurse Certified, Orthopaedic Nurses Certification Board. (June 30 2008 - June 30 2013)
Research Interests
Cheryl's research interest involves the retention of student nurses in the professional program of study using innovative teaching techniques which help students retain and use information students nurses need to think critically.
Research Grants
Arrant, K. (Principal), Hummel, C. A. (Co-Principal), Williams, J. (Co-Principal), Reid, L. (Co-Principal), "Lyme Disease Awareness and Prevention" (Funded), Sponsored By Lyme Disease Association, Inc, External to The University of Louisiana at Monroe, $4000. (May 2009 - May 31 2010).
Awards & Honors
March 2010 Who's Who.
Courses Taught
NURS 2070PRIN OF PHARMACOLOGY RN TO BSN, 2 course(s)
NURS 2080BASIC PRIN OF PHARMACOLOGY, 41 course(s)
NURS 3005Nursing Science Practicum Ii, 3 course(s)
NURS 3010MENTAL HEALTH NURSING, 9 course(s)
NURS 4000ADULT HEALTH NURSING 3, 5 course(s)
NURS 4004MENTAL HEALTH NURSING, 8 course(s)
NURS 4005ADV ADULT HEALTH NURSING, 4 course(s)