Alexis Horace
Associate Professor
Clinical Sciences
PHBR
225-219-9660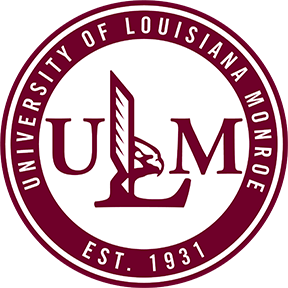 Alexis E Horace, PharmD
Associate Professor, Pharmacy

Education
PharmD
2008, PharmD
University of Tennessee Health Science Center
BS
2004, Biology
University of Georgia
Biographical Sketch
I currently work in an HIV/AIDS clinic that treats patients of all ages, most of whom struggle daily with polypharmacy. I also work daily with pediatric patients and their parents who struggle to manage multiple medications. I run a medication therapy management service for my clinic where I help patients manage multiple medications as well as chronic disease states. I published an article in 2015 regarding pediatric polypharmacy sparked by my growing interest this area of pharmaceutical care. I am passionate about chronic disease state management including the management of hypertension, diabetes, dyslipidemia, and women's health issues. I have collaborated with researchers outside of my institution in the past and I am confident in my communication and collaboration skills. I have been working with Dr. Paul Bakaki on several projects regarding pediatric polypharmacy since 2016. The research is currently in progress; however, we hope to present the pilot data of our research this year.
Research Interests
Pediatric/Adult polypharmacy
HIV/AIDS
Vaccination strategies for out-patient clinics
Transitions of care
Outpatient antimicrobial stewardship
Professional Positions
Camp Counselor / Medical team, AIDS Foundation Houston
Treasurer, LSHP - South Central Chapter
Licensure & Certification
APhA MTM Certification
APhA
Attended MTM certification program through APhA, provided at our University Campus.
Diabetes Care
American Pharmacist Association
National certificate program for pharmacists providing comprehensive education and training on diabetes care and management
Registered Pharmacist
Georgia Board of Pharmacy

Teaching Certification
University of Georgia

Pharmacy Based Immunization Delivery
American Pharmacist Association

Board Certified Amblatory Care Specialist
Board of Pharmacy Specialties
Ambulatory care pharmacy practice is the provision of integrated, accessible health care services by pharmacists who are accountable for addressing medication needs, developing sustained partnerships with patients, and practicing in the context of family and community. This is accomplished through direct patient care and medication management for ambulatory patients, long-term relationships, coordination of care, patient advocacy, wellness and health promotion, triage and referral, and patient education and self management. The ambulatory care pharmacists may work in both an institutional and community-based clinic involved in direct care of a diverse patient population. Those who are granted certification in this specialty may use the designation Board Certified Ambulatory Care Pharmacist® and the initials BCACP, as long as certification is valid.
Medication Administration
Louisiana Board of Pharmacy
Pharmacist Immunizer
American Heart Association BLS
AHA
Basic Life Support Training through BRGMC
Registered Pharmacist
Tennessee Board of Pharmacy

Practicing HIV Pharmacist
American Academy of HIV Medicine
The Academy's HIV Pharmacist™ (AAHIVP) certification program was designed for and is offered only to clinically experienced pharmacists who: a.) specialize in some area of HIV care, -and- b.) have at least some direct clinical activity on a regular basis. This clinical "experience" requirement may be satisfied by a wide variety of activities, ranging from full-time clinical practice roles, to providers who work in administrative roles but spend one or more days per month in a direct clinical care environment, on a regular basis.
Awards & Honors
May 2015 Oustanding Committee Chair 2015.
November 2014 Oustanding Reviewer Status.
Courses Taught
PHAR 4070Hospital Pharmacy, 1 course(s)
PHRD 4079SELF CARE/PATIENT ASSESS I MOD, 6 course(s)
PHRD 4081INFECTIOUS DISEASES MODULE, 5 course(s)
PHRD 5002PHARM ETHICS & LAW II, 4 course(s)
PHRD 5004ADVANCED COMMUNICATION, 8 course(s)
PHRD 5008Self/Care Patient II Module, 1 course(s)
PHRD 5010CARDIOVASCULAR MODULE, 5 course(s)
PHRD 5027BONE AND JOINT MODULE, 5 course(s)
PHRD 5054HOSPITAL ADMINISTRATION, 5 course(s)
PHRD 5061WOMEN'S HEALTH AND PHARMACIST, 4 course(s)
PHRD 5068LIFESTYLE MODS DIS MGMT PREV, 2 course(s)