Mary Holmes
Assistant Professor
Kitty DeGree School of Nursing
NURS 213
318-342-1665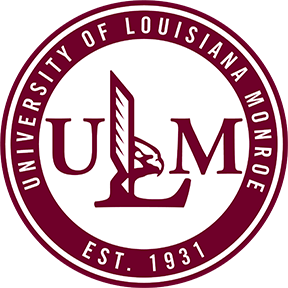 Mary L Holmes, MSN
Assistant Professor, Nursing

Education
MS
1988, Nursing Administration/Medical Surgical
Texas Woman's University, Houston, Texas
BSN
1976, Nursing/Administration
Northeast Louisiana University
Biographical Sketch
I started teaching at ULM August 1991. My first assignment was teaching Semester 1 students, which included Theory, Clinical and Physical Assessment (204, 205, and 207).
My second assignment was teaching Semester 2, Medical-Surgical Nursing, Clinical and Theory. (305 and 307). I also taught Nursing 2000.
I am presently teaching Mental Health Nursing in Semester 2 and Nursing 2000. I have been teaching Mental Health Nursing for 7 years and Nursing 2000 about 18 years.
I am presently on the Admission and Academic Committee and the Assessment and Evaluation Committee.
I teach CPR to Students and Nursing Faculty.
I am a retired Lieutenant Colonel in the Army. I served in the Army Reserve for 28 years. I was activated during Desert Storm War.
I have 15 cats, 2 dogs and 1 husband.
Licensure & Certification
Basic Life Support Instructor, American Heart Association. (August 1990 - August 2018)
Registered Nurse, State of Louisiana Board of Nursing. (March 29 1977 - January 31 2018)
Research Interests
I am interested in new innovative ways to teach Mental Health Nursing students.
Also interested in Men's Health....Specifically, "Reasons why men sperm count has decreased 40 % over the last couple of decades"
Awards & Honors
December 1997 Army Commendation Medal.
April 1991 Induction to Honor Society of Nursing.
April 1991 Army Achievement Medal.
Courses Taught
NURS 2000NURSING CONCEPTS, 27 course(s)
NURS 2002Transitions In Nursing, 1 course(s)
NURS 3005NURSING SCIENCE PRACTICUM II, 12 course(s)
NURS 3007Nursing Practicum IIA, 1 course(s)
NURS 3008Nursing Practicum IIB, 1 course(s)
NURS 3010MENTAL HEALTH NURSING, 15 course(s)
NURS 4004MENTAL HEALTH NURSING, 12 course(s)
NURS 4038Education, 2 course(s)