Leigh Hersey
Assistant Professor
School of Behavioral & Social Sci
STRS 166
318-342-1332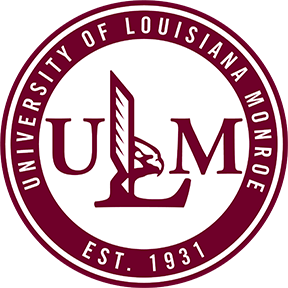 Leigh N Hersey, PhD
Assistant Professor, Political Science

Education
Ph D
2009, Public Administration
Arizona State University
MEd
1997, Athletic Administration
Temple University
BA
1994, Journalism
University of Georgia
Biographical Sketch
Leigh Nanney Hersey is an Assistant Professor of Political Science and program coordinator for the MPA program. She received her Ph.D. in Public Administration from Arizona State
University in 2009, with a graduate certificate in Nonprofit Leadership & Management. She received her undergraduate degree from the University of Georgia in Journalism and her M.Ed. from Temple University in Athletic Administration. Dr. Hersey's teaching and research covers public and nonprofit administration, grant writing, civic engagement, and social media.
Dr. Hersey has presented at numerous academic and professional conferences throughout the United States. She has several journal articles and book chapters, and recently co-edited a book on the arts and civic engagement. Prior to joining academia, she worked in the nonprofit sector for more than a dozen years. Dr. Hersey served on the City of Scottsdale (AZ) Parks and Recreation Commission, chairing the commission in 2004. In 2012 Dr. Hersey was nominated for the Volunteer Mid-South Spirit of Giving Award.
Research Interests
Dr. Hersey has studied a wide variety of topics related to the public service area. Her main focus areas are fundraising, volunteerism, and civic engagement. She has applied these topics in a variety of topics, including arts, animal welfare, higher education, and engaged scholarship.
Recent Publications
Hersey, L. N., Bobick, B. (2016). Handbook of Research on the Facilitation of Civic Engagement through Community Art. Hershey, PA: IGI-Global.
Hersey, L. N. (2016). CHOICES: Measuring Return on Investment in a Nonprofit Organization (pp. 23). Hershey, PA: IGI-Global.
Hersey, L. N. (2016). Writing Grant Applications that Speak to Community Review. Strategy Papers.
Hersey, L. N. (2015). Tweeting for Donors: How Institutions of Higher Education Use Social Media to Raise Funds. Hershey, PA: IGI Global.
Hersey, L. N., Norris-Tirrell, D., Schmidt, S. T. (2014). What are graduates doing? Using professional résumés to track MPA nonprofit concentration alumni (pp. 30 - 42). Journal of Nonprofit Education and Leadership.
Schaefer, G., Hersey, L. N. (2015). Cat Videos for a Cause: A Nonprofit Social Media Marketing Case Study of the Central Brevard Humane Society. Hershey, PA: IGI Global.
Hersey, L. N. (2017). Pooling resources to Fund the Arts. Hershey, PA: IGI Global.
Brown, M. A., Hersey, L. N. Returning to Interpersonal Dialogue and Understanding Human Communication in the Digital Age. Hershey, PA: IGI Global.
Hersey, L. N., Schaefer, G. (2018). New Communication Technology Integration: Recommendations for Public Sector Change (pp. 186 - 203). Hershey, PA: IGI-Global.
Research Grants
Hersey, L. N. (Principal), "Student Philanthropy Project" (Funded), Sponsored By Learning by Giving Foundation, External to The University of Louisiana at Monroe, $5,000. (January 2017 - Present).
Awards & Honors
May 2017 Honors Faculty of the Year.
Courses Taught
HONR 3001HONORS SOCIAL SCIENCE, 1 course(s)
POLS 2002STATE AND LOCAL GOVERNMENT, 6 course(s)
POLS 2010HONORS POLITICAL SCIENCE, 2 course(s)
POLS 3001RESEARCH METHODS, 2 course(s)
POLS 4080PUBLIC ADMINISTRATION, 1 course(s)
POLS 4081NONPROFIT POLICY AND LDRSHP, 2 course(s)
POLS 4099SENIOR SEMINAR, 1 course(s)
POLS 5030PUBLIC BUDGETING & FINANCE, 2 course(s)
POLS 5031NONPROFIT MANAGEMENT, 4 course(s)
POLS 5032GRANT WRITING, 5 course(s)
POLS 5063PUBLIC PARKS AND RECREATION, 3 course(s)
POLS 5091DIRECTED STUDY, 3 course(s)
POLS 5092DELTA REGIONAL AUTH INTERNSHIP, 5 course(s)
POLS 5093PUBLIC ADMIN INTERNSHIP, 8 course(s)