Leigh Hersey
Assistant Professor
School of Behavioral & Social Sci
STRS 109
318-342-1332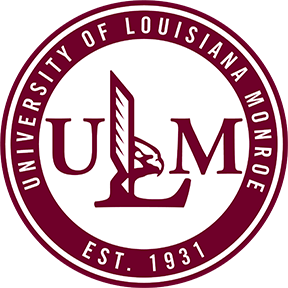 Leigh N Hersey, Ph D

Assistant Professor, Political Science
Education
Ph D
2009, Public Administration
Arizona State University
MEd
1997, Athletic Administration
Temple University
BA
1994, Journalism
University of Georgia
Biographical Sketch
Leigh Nanney Hersey is an Assistant Professor of Political Science and program coordinator for the MPA program. She received her Ph.D. in Public Administration from Arizona State
University in 2009, with a graduate certificate in Nonprofit Leadership & Management. She received her undergraduate degree from the University of Georgia in Journalism and her M.Ed. from Temple University in Athletic Administration. Dr. Hersey's teaching and research covers public and nonprofit administration, grant writing, civic engagement, and social media.
Dr. Hersey has presented at numerous academic and professional conferences throughout the United States. She has several journal articles and book chapters, and recently co-edited a book on the arts and civic engagement. Prior to joining academia, she worked in the nonprofit sector for more than a dozen years. Dr. Hersey served on the City of Scottsdale (AZ) Parks and Recreation Commission, chairing the commission in 2004. In 2012 Dr. Hersey was nominated for the Volunteer Mid-South Spirit of Giving Award.
Research Interests
Dr. Hersey has studied a wide variety of topics related to the public service area. Her main focus areas are fundraising, volunteerism, and civic engagement. She has applied these topics in a variety of topics, including arts, animal welfare, higher education, and engaged scholarship.
Professional Positions
Assistant Professor, MPA Coordinator, University of Louisiana Monroe
Assistant Professor, University of Memphis
Development Associate, Scottsdale Museum of Contemporary Art
Assistant Director of Cardinals Charities, Arizona Cardinals Football Club
Director of Development, The TesseracT School
Development Officer, Arizona State University
Resource Development Assistant, St. Mary's Food Bank
November 1998
August 1998
Loaned Executive, Valley of the Sun United Way
Special Events Coordinator, United Cerebral Palsy of Central Arizona
TeamWalk Coordinator, March of Dimes Birth Defects Foundation
Awards & Honors
May 2017 Honors Faculty of the Year.
Courses Taught
POLS 2002STATE AND LOCAL GOVERNMENT, 1 course(s)
POLS 2010HONORS POLITICAL SCIENCE, 1 course(s)
POLS 3001RESEARCH METHODS, 1 course(s)
POLS 4099SENIOR SEMINAR, 1 course(s)
POLS 5030PUBLIC BUDGETING & FINANCE, 1 course(s)
POLS 5031NONPROFIT MANAGEMENT, 1 course(s)
POLS 5032GRANT WRITING, 1 course(s)
POLS 5091DIRECTED STUDY, 1 course(s)