John Herrock
Instructor
School Basic Pharm & Toxicol Sci
SUGR 302
318-342-1859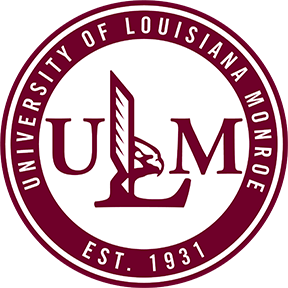 John E Herrock, MS
Instructor, Toxicology
Environmental Health and Safety Officer
Education
MS
1986, Biology
Northeast Louisiana University
BS
1984, Biology
Northeast Louisiana University
Biographical Sketch
Mr. John E. Herrock was born and raised in Butler, PA. In 1984 he completed his B.S. degree in Biology at Northeast Louisiana University and in 1986 he completed his M.S. degree in Biology at ULM.
Mr. Herrock has over thirty years of experience in the field of industrial hygiene. He began his corporate career as an industrial hygienist for the Manville Corporation in 1987. While at Manville he was primarily responsible for IH work in the Forest Products division and the Brazilian operations. Prior to leaving Manville he was promoted to I.H. lab supervisor at the West Monroe, LA facility. In 1993, Mr. Herrock became an industrial hygiene consultant working at facilities throughout the U.S. He began teaching the industrial hygiene courses in the Toxicology Department at NLU during the 1993 fall semester.
He currently serves as a faculty member in the ULM Toxicology Department, where he continues to teach industrial hygiene, as well as other classes. Additionally, he serves as the manager (and an analyst) of the Toxicology Asbestos and Mold Analytical Laboratory and serves as the School of Pharmacy EH&S officer.
Licensure & Certification
Licensed Asbestos Inspector, ACSI Environmental Consultants. (September 23 2015 - September 22 2016)
Awards & Honors
Courses Taught
FRYS 1001Freshman Year Seminar, 3 course(s)
SPLP 4003AUDIO AURAL REHAB, 1 course(s)
TOXI 1000INTRO FOOD SCIENCE HUM NUTR, 23 course(s)
TOXI 1001TOXICOLOGY & ENVIRONMENT, 11 course(s)
TOXI 4001GENERAL LAB TECHNIQUES, 8 course(s)
TOXI 4041INDUSTRIAL HYGIENE I, 12 course(s)
TOXI 4042INDUSTRIAL HYGIENE II, 12 course(s)
TOXI 4043INDUSTRIAL HYGIENE LAB, 34 course(s)
TOXI 4044Industrial Hygiene, 3 course(s)
TOXI 4091SEMINAR, 8 course(s)
UNIV 1001University Seminar, 1 course(s)