Rhonda Hensley
Professor
Kitty DeGree School of Nursing
NURS 129
318-342-1642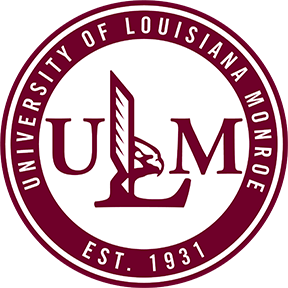 Rhonda A Hensley, DNP
Professor, Nursing
Associate Director, Graduate Nursing Programs
Education
EdD
2003, Instructional Systems and Technology
Grambling State University
MSN
1995,
Northwestern Louisiana University
BSN
1973,
Northeast Louisiana University
Biographical Sketch
Dr. Hensley is a Family Nurse Practitioner with a long history of teaching graduate nursing students in Northeast Louisiana. She came to ULM to help establish the Graduate Nursing Program for the Kitty DeGree School of Nursing. Dr. Hensley teaches a wide variety of graduate nursing courses, but her favorite content area is related to health promotion and management of illness in primary care settings.
Dr. Hensley is active in the Louisiana Association of Nurse Practitioners and has served in the past as a Regional Director for this organization. She provides lectures frequently for LANP state conferences. She is also a member of the National Association of NPs. Dr. Hensley continues to practice as a Family Nurse Practitioner on a part time basis in a rural community clinic.
Dr. Hensley is married to Rev. Dennis Hensley, they have 3 grown daughters (all ULM alumni) and 2 grandchildren. She and her husband are active in their church and frequently engage in international mission trips, primarily in Central America and Haiti. The most recent mission trip involved a group of ULM nursing students working in a rural clinics in the Dominican Republic providing health care and humanitarian services. Dr. Hensley has also been instrumental in organizing work among the homeless, particularly veterans in the Monroe area; she previously worked with similar groups in the Shreveport area for over 10 years.
Licensure & Certification
Family Nurse Practitioner FNP-BC, American Nurses Credentialing Center (ANCC). (April 01 2013 - March 31 2023)
Advanced Practice Registered Nurse (APRN), Louisiana State Board of Nursing. (January 01 1997 - December 31 2019)
Research Interests
Diabetes management
Obesity management
Innovative teaching strategies for graduate nursing education
Recent Publications
Hensley, R. D. (2016). Does Theory Translate in the Trenches of Short Term Mission Work?. Online Journal of Health Ethics.
Hensley, R., Williams, A. (2010). Clinical Coach for Nurse Practitioners. Philadelphia: F. A. Davis.
Hollier, A., Hensley, R. (2011). Clinical Guidelines in Primary Care: A Reference and Review Book. Lafayette, Louisiana: Advanced Practice Education Associates (APEA).
Hensley, R. D. (2016). Does Theory Translate in the Trenches for Short Term Mission Work?. Hattiesburg, Mississippi: Online Journal of Healthcare Ethics.
Research Grants
Hensley, R. D. (Co-Principal), "Population Health Case Studies: Impacting Health" (Not Funded), Sponsored By Association for Prevention and Research, The University of Louisiana at Monroe, $50,000, not funded. (January 2017 - Present).
Awards & Honors
June 2018 State Award for Nurse Practitioner Advocate of the Year.
June 2015 Nurse Practitioner Award of Excellence- Louisiana.
Courses Taught
NURS 4001NSG RESEARCH EBP, 4 course(s)
NURS 5001ADV THEOR, 2 course(s)
NURS 5004PERSONNEL & ORG MGMT, 1 course(s)
NURS 5007ADV PHYSICAL ASSESSMENT, 4 course(s)
NURS 5008ADVANCED PHARMACOLOGY, 4 course(s)
NURS 5200NURSE PRACTITIONER ROLE, 1 course(s)
NURS 5202AGNP I, 2 course(s)
NURS 5204AGNP II, 2 course(s)
NURS 5206AGNP III, 1 course(s)
NURS 5220BUSINESS PRACTICES FOR NP, 1 course(s)
NURS 5302FNP I ADULTS, 1 course(s)