Heath Barnett
Assistant Professor
School of Sciences
CNSB 204
318-342-1837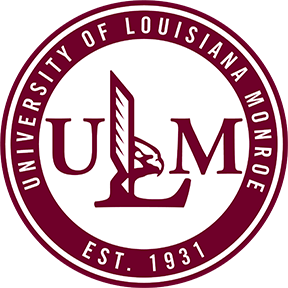 Heath A Barnett, PhD
Assistant Professor, Chemistry
Chemistry Program Coordinator
Education
Ph D
2008, Chemistry
Louisiana State University
BS
2003, Chemistry
Louisiana Tech University
Biographical Sketch
Heath Barnett was born October 4, 1980, in Urania, Louisiana. He enrolled in Louisiana Tech University and earned a Bachelor of Science degree in chemistry in May of 2003. He entered the graduate program at Louisiana State University in August of 2003. His research there focused on chemical analysis of polymer blends via synchrotron X-ray tomography. In addition, he taught introductory general chemistry, mentored LSU undergraduate biology majors in the use of Amira. He traveled to the Advanced Photon Source at Argonne National Laboratory to perform tomography experiments. His work also included modifying and improving the LSU synchrotron beamline at the Center for Advanced Microstructures and Devices. Graduate work at Louisiana State University proved to be a rewarding and career-defining experience due to his intensive participation in interdisciplinary tomography research projects which, included fields of chemistry, mathematics, physics, and biology.
Recent Publications
Baxter, N. C., Wang, Y., Huijiang, H., Liao, Y., Barnett, H., Zhao, Y., Wang, S. Kraft Lignin Ethanolysis over Zeolites with Different Acidity and Pore Structures for Aromatics Production. Catalysts.
Salley, J., Meyer, S., Suliman, R., Jaligama, S. Use of Partial Least Squares and Chemometrics in Assessing Crude Oil Toxicity. Mathematical Methods in the Applied Sciences.
Courses Taught
CHEM 1001INTRODUCTORY CHEMISTRY I, 20 course(s)
CHEM 1002INTRODUCTORY CHEMISTRY II, 2 course(s)
CHEM 1003INTRODUCTORY CHEMISTRY LAB I, 14 course(s)
CHEM 1007GENERAL CHEMISTRY I, 13 course(s)
CHEM 1008GENERAL CHEMISTRY II, 22 course(s)
CHEM 1009GENERAL CHEMISTRY I LAB, 13 course(s)
CHEM 1010GENERAL CHEMISTRY II LAB, 13 course(s)
CHEM 2020Intro To Physical Chemistry, 1 course(s)
CHEM 2032ORGANIC CHEMISTRY II, 1 course(s)
CHEM 3010DESCRIPTIVE INORGANIC CHEM, 2 course(s)
CHEM 3020PHYSICAL CHEMISTRY I, 1 course(s)
CHEM 3021PHYSICAL CHEMISTRY LAB I, 1 course(s)
CHEM 3022PHYSICAL CHEMISTRY II, 1 course(s)
CHEM 3050BIOCHEMISTRY I, 2 course(s)
CHEM 3051BIOCHEMISTRY LAB I, 2 course(s)
CHEM 3052BIOCHEMISTRY II, 1 course(s)
CHEM 4098RESEARCH: PHYSICAL, 5 course(s)