Sarah Hayes
Instructor
School of Allied Health
SUGR 152F
318-342-3277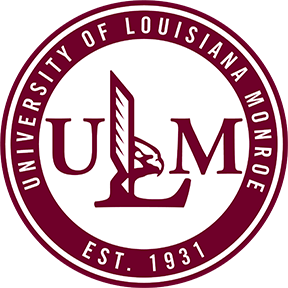 Sarah L Hayes, MA
Instructor, Speech Language Pathology

Education
MA
1991, Communicative Disorders
Northeast Louisiana University
BA
1990, Communicative Disorders
Northeast Louisiana University
Biographical Sketch
Sarah Hayes is an Instructor and Clinical Supervisor for the Speech-Language Pathology Programs at the University of Louisiana Monroe (ULM). She completed her Master of Arts Degree in Communicative Disorders in November of 1991 at Northeast Louisiana University (NLU). Following graduation, Ms. Hayes worked full-time as a Speech-Language Pathologist (SLP) for Morehouse Parish Schools, then as an itinerant SLP with Pro-Rehab of Louisiana where she provided evaluation and management for residents of several nursing homes within the Northeastern LA region. In 1993, she began working as a medical SLP at St. Francis Medical Center in Monroe, LA. That same year, she became an adjunct faculty member for ULM and taught academic classes in the evenings or provided supervision for student clinicians gaining clinical practicum hours in the Speech and Hearing Clinic.
In 2003, Ms. Hayes left St. Francis to become a full-time faculty member at ULM. Since 2003, she has taught both didactic and clinical courses within the SLP department, served as Internship Coordinator from spring 2009 until fall 2011, and was the Clinical Coordinator from July 2009 until December 2013.
Licensure & Certification
Certificate of Clinical Competence in Speech-Language Pathology, American Speech-Language-Hearing Association. (September 1992 - December 31 2015)
Speech-Language Pathology, LA Board of Examiners for Speech-Language Pathology and Audiology. (November 25 1991 - June 30 2015)
Research Interests
Ms. Hayes' interests and expertise are in the areas of dysphagia, voice disorders, and neurogenic communication disorders.
Awards & Honors
ABCD Award.
Courses Taught
SPLP 2001ANATOMY PHYSIOLOGY NEUROLOGY, 1 course(s)
SPLP 2002SPEECH LANGUAGE SCIENCE, 10 course(s)
SPLP 2040ANAT PHYS OF SPEECH, 8 course(s)
SPLP 4029FLUENCY & VOICE DISORDERS, 1 course(s)
SPLP 4090NEURO BASES FOR COMMUN, 8 course(s)
SPLP 4093LANGUAGE PATHOLOGY, 5 course(s)
SPLP 5042SEMINAR IN VOICE DISORDERS, 8 course(s)
SPLP 5052NEURO DISORDERS II/EVAL & MGT, 1 course(s)
SPLP 5061SEMIN/OROPHARYNGEAL INVOLVE, 9 course(s)
SPLP 5070SEMINAR IN THE PROFESSION, 2 course(s)
SPLP 5076PRACTICUM-SITE I, 40 course(s)
SPLP 5086INTERNSHIP-MEDICAL/REHAB SITE, 1 course(s)
SPLP 5092SPEECH PATHOLOGY, 2 course(s)