Wilson Harvey
Assistant Professor
School of Sciences
WALK 3-33
318-342-1923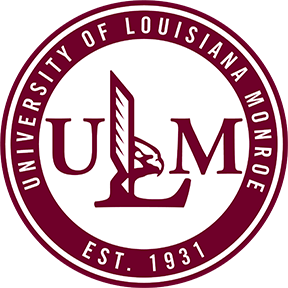 Wilson A Harvey, PhD
Assistant Professor, Mathematics

Education
Ph D
2017, Mathematics
University of South Carolina
BS
2012, Mathematics
Presbyterian College
Biographical Sketch
Dr. Wilson Harvey deepened his interest in mathematics while an undergraduate at Presbyterian College in Clinton, South Carolina. While at PC, he had the opportunity to work one-on-one with a professor on his Honors Thesis project concerning the existence of an odd perfect number. Through this project and other interactions with his professors, Dr. Harvey was encouraged to attend graduate school in mathematics.
Dr. Harvey's research as a doctoral student at the University of South Carolina was related to the odd covering problem, a problem of which Paul Erdos (a prolific mathematician, publishing articles in areas across the discipline) wrote "this is perhaps my favourite problem." Dr. Harvey also has results on characteristics of the Fibonacci sequence, a set of numbers that has fascinated mathematicians for many centuries.
Dr. Harvey is continuing his research at ULM, hoping to extend and generalize his previous results.
Research Interests
Number Theory, specifically problems related to covering systems. I am also interested in problems related to the Fibonacci numbers and other sequences defined by recurrence relations.
Recent Publications
Filaseta, M., Harvey, W. (2018). Covering subsets of the integers by congruences (pp. 43-72). Warsaw: Acta Arithmetica.
Harvey, W. On the digits of Fibonacci numbers (pp. 10). Journal of Combinatorics and Number Theory.
Awards & Honors
November 2017 Capital One Endowed Professorship in Mathematics.
Courses Taught
MATH 1000MATH RECITATION, 2 course(s)
MATH 1009APPLIED ALGEBRA COLLEGE STUDEN, 2 course(s)
MATH 1011COLLEGE ALGEBRA, 2 course(s)
MATH 1031CALCULUS I, 2 course(s)
MATH 1032CALCULUS II, 3 course(s)
MATH 2002APPLIED LINEAR ALGEBRA, 1 course(s)
MATH 3001DIFFERENTIAL EQUATIONS, 1 course(s)
MATH 3086MODERN ALGEBRA, 1 course(s)
MATH 4009CRYPTOLOGY, 2 course(s)
MATH 4094RESEARCH: ALGEBRA, 1 course(s)