David Hare
Associate Professor
School of Sciences
Walk 3-28
318-342-6910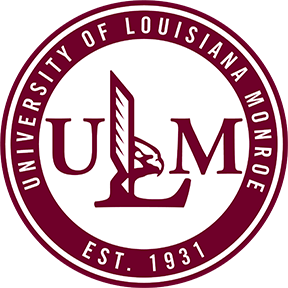 David R Hare, PhD
Associate Professor, Mathematics
Mathematics Program Coordinator
Education
Ph D
2004, Statistics
University of South Carolina
MS
2001, Statistics
University of South Carolina
MEd
1999, Mathematics Education
Converse College
MS
1989, Mathematics
Clemson University
BS
1987, Mathematics
University of Texas at Austin
Biographical Sketch
Teaching interests include Calculus and Statistics.
Research Interests
Research interests include statistics and combinatorics.
Recent Publications
Pugh, A. F., Hare, D. (1987). An evolution of the preservice teacher education program as perceived by preservice elementary majors. (pp. 49-56). Proceedings of Louisiana Education Research Association.
Strunk, B. D., Strunk, C. C., Maroun, M., Kaleem, F., Saydam, A. S., Hare, D., Seeber, S., Carter, A., Smith, E., Picard, A. (2008). College Algebra (pp. 149-226). London: Pearson.
Hare, D., Dib, Y. Warhawk Weekly Puzzler. Monroe, Louisiana: The Hawkeye.
Magoun, A. D., Hare, D., Owens, C., Saydam, A. S., Smith, E. Assessing the Perfomance of College Algebra using Modularity and Technology: A Two-Year Case Study of NCAT's Supplemental Model.
Hare, D. "Simultaneous Inference for Ratios" (pp. 49). Biometrical Journal.
Awards & Honors
August 2003 LAHA Award.
Courses Taught
MATH 0093INTRODUCTORY ALGEBRA, 1 course(s)
MATH 1000MATH RECITATION, 1 course(s)
MATH 1009APPLIED ALGEBRA COLLEGE STUDEN, 4 course(s)
MATH 1010Col Alg With Review, 2 course(s)
MATH 1011COLLEGE ALGEBRA, 8 course(s)
MATH 1013Elem Functions, 1 course(s)
MATH 1016ELEMENTARY STATISTICS, 34 course(s)
MATH 1031CALCULUS I, 10 course(s)
MATH 3003ELEM MATHEMATICAL STATISTICS, 14 course(s)
MATH 4003MATHEMATICAL STATISTICS, 4 course(s)
MATH 4004MATHEMATICAL STATISTICS, 3 course(s)
MATH 4042MATHEMATICAL MODELS, 1 course(s)
MATH 5020STAT METH FOR THE EXPERIMENTER, 9 course(s)
MATH 5021STAT METH FOR THE EXPERIMENTER, 7 course(s)