Robert Hanser
Professor
School of Behavioral & Social Sci
STRS 216
318-342-1443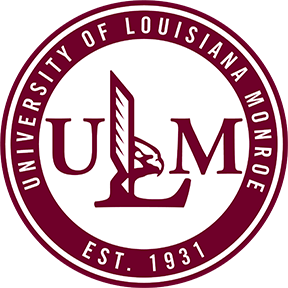 Robert D Hanser, PhD
Professor, Criminal Justice
Criminal Justice Program Coordinator and Graduate Coordinator
Education
Ph D
2016, Marriage & Family Therapy (Non-Clinical)
University of Louisiana at Monroe
MS
2011, Psychology (Psychometrics)
University of Louisiana at Monroe
Ph D
2002, Criminal Justice
Sam Houston State University
MA
1997, Counseling
Sam Houston State University
BS
1995, Criminal Justice-Corrections
Sam Houston State University
Biographical Sketch
Robert Hanser is the Coordinator of the Department of Criminal Justice, and the Director of the Institute of Law Enforcement at the University of Louisiana at Monroe. He has a background in mental health interventions and serves with the Crisis Intervention Team (CIT) of northeast Louisiana and has provided critical incident debriefing and counseling to officers who have encountered high-stress and high-trauma circumstances during their career. He has dual licensure as a professional counselor in Texas and Louisiana, is a certified anger resolution therapist, and has a specialty license in addictions counseling.
Rob currently serves on the Louisiana Reentry Advisory Council, a gubernatorial appointment. He likewise is the board president for Freedmen, Inc., a local non-profit organization that provides reentry assistance for offenders entering society. He is also the Past-President on the Board of Directors for the Louisiana Coalition Against Domestic Violence (LCADV) for the State of Louisiana. Rob is also a Certified Title IX Coordinator and a Certified Title IX Investigator with experience at ULM and other universities.
Research Interests
Dr. Hanser has numerous research interests, including the role of mental health with the police, the courts, and the correctional system. Dr. Hanser has extensive research experience with substance abuse treatment, prison and community based corrections, domestic violence and sexual assault, police-community relations, and legal liabilities for police and correctional agencies. Lastly, Dr. Hanser has written 7 textbooks as sole author or lead author, and has been a co-author of 5 more textbooks and/or anthologies. He has written numerous peer-reviewed journal articles as well as book chapters and reference works. He has conducted extensive research in his areas of interest that has been funded at the federal, state, and local levels.
Licensure & Certification
Certified Rape Aggression Defense (RAD) Instructor
R.A.D. Systems, Denham Springs, Louisiana

Title IX Civil Rights Coordinator/Administrator
Association of Title IX Administrators

Title IX Civil Rights Investigator
Association of Title IX Administrators

National Certified Counselor (NCC)
National Board of Certified Counselors

Certified Gang Specialist - Gang Counseling
National Gang Research Center

Licensed Professional Counselor
Texas State Board of Examiners of Professional Counselors

Licensed Professional Counselor
Louisiana Licensed Professional Counselors Board of Examiners

Licensed Addiction Counselor
Louisiana Office for Addictive Disorders

Awards & Honors
April 2012 LCADV Outstanding Ally Award.
January 2011 Letter of Recognition (2011).
April 2010 Certificate of Appreciation (2010).
March 2010 Dean's Choice Award (2010).
August 2008 Frederic Milton Thrasher Award (2008).
December 2007 Dedication and Service Award (2007).
May 2007 Outstanding Graduate Faculty Award (2007).
June 2006 Certificate of Appreciation (2006).
January 2003 Loyalty and Distinguished Service Award.
Courses Taught
CJUS 1001INTRO TO CRIMINAL JUSTICE, 2 course(s)
CJUS 2050COURTS AND CRIMINAL JUSTICE, 1 course(s)
CJUS 2093CRIMINAL LAW, 3 course(s)
CJUS 2099Overview: Crim Justice System, 10 course(s)
CJUS 3003COMMUNITY-BASED CORRECTIONS, 6 course(s)
CJUS 3008SUBSTANCE ABUSE, 5 course(s)
CJUS 3010CORRECTIONAL INSTITUTIONS, 4 course(s)
CJUS 3015VICTIMOLOGY, 1 course(s)
CJUS 4000CORRECTIONAL TREATMENT, 11 course(s)
CJUS 4005THEORIES CRIME & DELINQUENCY, 2 course(s)
CJUS 4018CONSTITUTIONAL LAW & CRIM JUST, 6 course(s)
CJUS 4029Mgmt Cjus Agencies, 1 course(s)
CJUS 4091DIRECTED STUDY, 13 course(s)
CJUS 4099SR SEMINAR CRIMINAL JUSTICE, 16 course(s)
CJUS 5001Proseminar In Cr/Jus, 1 course(s)
CJUS 5005Adv Theories Crime/Delinquency, 4 course(s)
CJUS 5010Adv Research Meth In Cjus, 1 course(s)
CJUS 5040COUNSELING IN CRIMINAL JUSTICE, 7 course(s)
CJUS 5050POLICE & SOCIETY, 1 course(s)
CJUS 5055SOCIOLOGY OF LAW, 1 course(s)
CJUS 5073SEMINAR IN CRIM JUSTICE ADMIN, 1 course(s)
CJUS 5076MINORITIES CRIME & CRIM JUST, 5 course(s)
CJUS 5085ORG CRIME DRUGS & VICE, 2 course(s)
CJUS 5091DIRECTED RESEARCH, 10 course(s)
CJUS 5093COMPARATIVE CRIMINAL JUSTICE, 7 course(s)
CJUS 5095PROFESSIONAL PRACTICE, 4 course(s)
CJUS 5099THESIS, 9 course(s)
FRYS 1001Freshman Year Seminar, 3 course(s)
PSYC 5015PSYCHOPATHOLOGY, 1 course(s)
SOCL 4005THEORIES CRIME/DELINQUENCY, 1 course(s)
SOCL 4070SOCIAL RESEARCH, 4 course(s)