Janet Haedicke
Professor
School of Humanities
walk 3-98
318-342-1494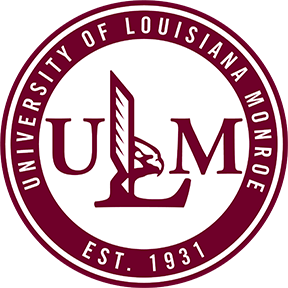 Janet V Haedicke, PhD
Professor, English

Education
Ph D
1996, English
Louisiana State University
Biographical Sketch
Leaving Louisiana for Hollins College in Virginia, I vowed never to return, a vow strengthened during a year spent studying at the Sorbonne in Paris and again while working for Ogilvy and Mather Advertising in New York City. Shockingly, the power of roots drew me back to Monroe, where I taught as an Instructor at NLU and commuted to Baton Rouge for the Ph.D. at LSU. Now the senior faculty member in the English program, I have no regrets about either the geographical or career move.
My current work as Graduate Coordinator in English has proved rewarding as the process of cultivating a love of literature in promising students is joyous. I have also been amazed at how exponentially my love of teaching has grown when the norm at this stage is burn-out and bitterness about ceaseless budget cuts. Our students, many of them first-generation, represent the promise of the future and an affirmation of my own life's work.
Research Interests
Modern Drama
Southern Literature
Literature and Film
Recent Publications
Haedicke, J. V. (2015). Reading Richard Matheson. Lanham, Maryland: Scarecrow Press.
Haedicke, J. V. (2006). "Menageries, Melting Pots, and Movies: Tennessee on America". Palgrave McMillan, New York, New York: Interrogating America Through Theatre and Performance.
Haedicke, J. V. (2005). "David Henry Hwang's 'M. Butterfly'". Gale, Chicago: Drama Criticism.
Haedicke, J. V. (2004). Rev. of "The UnDiscovered Country: The Later Plays of Tennessee Williams". American Drama.
Haedicke, J. V. (2004). "Battle of Angels" (pp. 13-14). Greenwood Press, New York: The Tennessee Williams Encyclopedia.
Haedicke, J. V. (2004). "David Mamet: America on the World Stage" (pp. 406-22). Blackwell, Oxford: Blackwell Companion to Twentieth-Century American Drama.
Haedicke, J. V. (2004). "America's 'Fruited Plain' in David Mamet's Drama". University of Michigan Press, Ann Arbor, MI: The Art of Crime.
Haedicke, J. V. (2004). "Orpheus Descending" (pp. 183-86). Greenwood, New York: The Tennessee Williams Encyclopedia.
Haedicke, J. V. (2003). Rev. of "The Magical Muse: Millennial Essays on Tennessee Williams" (pp. 225-29). Comparative Drama.
Awards & Honors
October 2020 Chair, Education Committee.
October 2020 Vice Chair.
October 2019 Professor of the Month.
October 2016 Outstanding Community Service Award.
September 2013 Bayou Icon.
2013 Honors Professor of the Year.
October 2010 Janet Haedicke Day in LA.
October 2010 2010's Honorary Chair.
September 2010 Most Influential Women of the Delta.
September 2010 Exceptional Service Award.
May 2005 Selection for Women's Leadership Conference.
August 2004 Tommy and Mary Barham Endowed Professorship in English.
January 2004 CASA Louisiana State Board Member of the Year.
November 2001 Best Essay Selection.
February 1994 Best Essay Award.
Courses Taught
ENGL 1001COMPOSITION I, 2 course(s)
ENGL 1002COMPOSITION II, 9 course(s)
ENGL 1010HONORS COMPOSITION, 17 course(s)
ENGL 2006AMERICAN LITERATURE II, 30 course(s)
ENGL 2019HONORS ENGLISH, 11 course(s)
ENGL 3003LITERATURE & FILM, 10 course(s)
ENGL 3009LOUISIANA LIFE & LITERATURE, 1 course(s)
ENGL 3050JUNIOR SEMINAR: PROSE, 1 course(s)
ENGL 4010MODERN DRAMA, 9 course(s)
ENGL 4013AMERICAN NOVEL, 6 course(s)
ENGL 4027LITERATURE OF THE SOUTH, 5 course(s)
ENGL 4037Shakespeare's Tragedies, 1 course(s)
ENGL 4091Advanced Fiction Writing, 1 course(s)
ENGL 4099SENIOR CAPSTONE, 11 course(s)
ENGL 5010MODERN DRAMA, 1 course(s)
ENGL 5013AMERICAN NOVEL, 1 course(s)
ENGL 5022SPECIAL TOPICS IN ENGLISH, 5 course(s)
ENGL 5026E-Seminar, 2 course(s)
ENGL 5027AMERICAN PROSE, 3 course(s)
ENGL 5028Ameican Poetry, 1 course(s)
ENGL 5051ADV MULTICULTURAL LITERATURE, 1 course(s)
ENGL 5091DIRECTED RESEARCH, 5 course(s)
ENGL 5099THESIS, 15 course(s)