Janet Haedicke
Professor
School of Humanities
walk 3-98
318-342-1494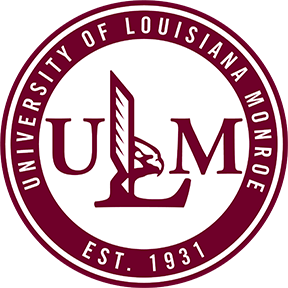 Janet V Haedicke
Professor, English

Professional Positions
Executive Committee, Board of Directors, Louisiana State Museum
Board member, Louisiana Endowment for the Humanities
December 2010
November 2001
Executive Board, Pirate's Alley Faulkner Society
September 2005
September 2003
Executive Board, Southern Repertory Theatre
March 2005
September 2000
Board of Directors, Louisiana Public Broadcasting
August 2004
September 2000
President, David Mamet Society
August 2003
September 1999
Board of Directors, American Theatre and Drama Society
September 2002
April 2002
Leadership Louisiana Steering Committee, CABL
August 2002
September 2000
Performance Review Editor, David Mamet Society
Director, ULM Performing Arts Series
Awards & Honors
October 2016 Outstanding Community Service Award.
2013 Honors Professor of the Year.
October 2010 Janet Haedicke Day in LA.
October 2010 2010's Honorary Chair.
September 2010 Most Influential Women of the Delta.
September 2010 Exceptional Service Award.
May 2005 Selection for Women's Leadership Conference.
August 2004 Tommy and Mary Barham Endowed Professorship in English.
January 2004 CASA Louisiana State Board Member of the Year.
November 2001 Best Essay Selection.
February 1994 Best Essay Award.
Courses Taught
ENGL 1001COMPOSITION I, 1 course(s)
ENGL 1002COMPOSITION II, 8 course(s)
ENGL 1010HONORS COMPOSITION, 8 course(s)
ENGL 2006AMERICAN LITERATURE II, 23 course(s)
ENGL 2019HONORS ENGLISH, 4 course(s)
ENGL 3003LITERATURE & FILM, 7 course(s)
ENGL 3050JUNIOR SEMINAR: PROSE, 1 course(s)
ENGL 4010MODERN DRAMA, 6 course(s)
ENGL 4013AMERICAN NOVEL, 3 course(s)
ENGL 4027LITERATURE OF THE SOUTH, 4 course(s)
ENGL 4037Shakespeare's Tragedies, 1 course(s)
ENGL 4091Advanced Fiction Writing, 1 course(s)
ENGL 4099SENIOR CAPSTONE, 5 course(s)
ENGL 5022SPECIAL TOPICS IN ENGLISH, 3 course(s)
ENGL 5026E-Seminar, 2 course(s)
ENGL 5027AMERICAN PROSE, 1 course(s)
ENGL 5028Ameican Poetry, 1 course(s)
ENGL 5091DIRECTED RESEARCH, 3 course(s)
ENGL 5099THESIS, 9 course(s)