Claudia Grinnell
Associate Professor
School of Humanities
Walk 3-122
318-342-1234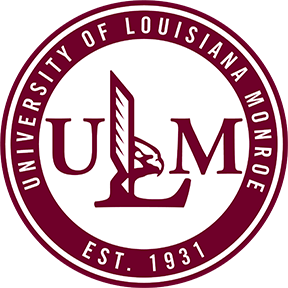 Claudia K Grinnell, EdD
Associate Professor, English

Education
EdD
2003, Instructional Technology and Systems Design
Grambling State University
BA
1983, Banking and Finance
University of Dortmund
Biographical Sketch
Claudia K. Grinnell was born and raised in Germany. She now lives in Louisiana and teaches English at the University of Louisiana at Monroe. She has no distracting or expensive habits other than sushi and cheesecake. Contrary to rumors, she is not a crazy cat lady--although she does care for three very spoiled indoor cats who consider her an adequate servant.
Research Interests
Emerging technologies: from smartphones to the "Internet of Things" (IoT) to big data
Internet history, technology, and security
Privacy issues in the digital age
Blended instruction and "gamification" of instruction
Digital storytelling
Effectively using new media in professional and personal settings
How to meaningfully integrate poetry in the classroom
Graphic design to enhance effectiveness of online delivery
Licensure & Certification
Google Certified Educator - Level 1
Google
Designed for educators and classroom teachers who wish to demonstrate proficiency in using Google for Education tools. The Level 1 status indicates that an educator is able to successfully implement G Suite for Education into their teaching practice in order to enhance teaching and learning.
Awards & Honors
April 2014 Mayme and Tom Scott Professorship.
February 2012 Nominated for the CAS Excellence in Teaching Award.
February 2012 Nominated for the CAS Excellence in Research Award.
September 2010 Tommy and Mary Barham Endowed Professorship.
August 2007 Featured Writer at Hiss Quarterly.
March 2007 Featured Writer at Double Dare Press.
November 2006 Nomination for Pushcart Prize.
August 2005 La Division of the Arts Fellowship.
August 2003 Instructor of the Year.
August 2003 Ann Stanford Poetry Competition Finalist.
May 2000 Southern Women Writers Emerging Poets Award.
Courses Taught
ENGL 1001Composition, 1 course(s)
ENGL 1002COMPOSITION II, 3 course(s)
ENGL 1003Persuasive Writing, 1 course(s)
ENGL 1010HONORS COMPOSITION, 4 course(s)
ENGL 2004WORLD LITERATURE II, 1 course(s)
ENGL 2005AMERICAN LITERATURE I, 2 course(s)
ENGL 2006AMERICAN LITERATURE II, 6 course(s)
ENGL 2019Honors English, 1 course(s)
ENGL 2020Tecn Writing Pure/Applied Scienc, 3 course(s)
ENGL 2053Special Topic:Nature & Science, 1 course(s)
ENGL 3020PROF WRITING & COMM: PHARMACY, 7 course(s)
ENGL 3021PROF WRITING & COMM: HLTH SCI, 19 course(s)
ENGL 3022PROF WRITING&COMM:SCI&APPL SCI, 8 course(s)
ENGL 3023PROF WRTG/COMM: ARTS, 11 course(s)
ENGL 3024PROF WRITING & COMMUNICATION, 6 course(s)
ENGL 4040GRAPHIC PRES PROF COMM, 1 course(s)
ENGL 4042STYLE EDITING IN TECH WRITING, 1 course(s)
ENGL 4044WRITING IN THE SCIENCES, 1 course(s)
ENGL 4045WRITING FOR THE WEB, 5 course(s)
ENGL 4046ADV PROF WRITING COMM, 1 course(s)
ENGL 4080INTERNSHIP IN TECH & PROF COMM, 1 course(s)
HONR 4010HONORS SEMINAR, 4 course(s)