Eugenie Ardoin
Assistant Professor
School of Acctg, Finan, & Info Serv
HMPH 350
318-342-1194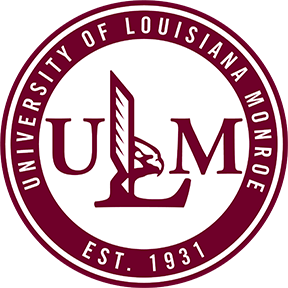 Eugenie A Ardoin, DBA
Assistant Professor, Finance
Finance Program Coordinator
Education
DBA
2009, Finance
Louisiana Tech University
MBA
1989, Business
Northeast Louisiana University
BBA
1988, Commercial Banking/Finance
Northeast Louisiana University
Biographical Sketch
Dr. Ardoin earned a bachelor's of business administration from NLU in 1988, a Master of Business Administration from NLU in 1989 and a doctorate in business administration from Louisiana Tech University in 2009.
Dr. Ardoin is an assistant professor of finance in the College of Business and Social Sciences. She joined the University of Louisiana at Monroe's faculty in January of 2013 and teaches finance courses at the undergraduate and graduate levels. Before joining the full-time faculty, Ardoin taught as an adjunct faculty member and worked as a part-time business consultant with the Small Business Development Center at ULM.
Dr. Ardoin has prior professional experience as a Bank Examiner with the Office of the Comptroller of the Currency, a Loan Review Officer with a multi-bank holding company, and a Senior Business Development Officer with a private, non-profit, economic development, lending institution. Dr. Ardoin also owned and operated her own business consulting firm before returning to school to pursue her doctorate.
Dr. Ardoin is active in both academic and community services. Academically she serves as Secretary and Treasurer for the Association of Small Business and Entrepreneurship, and is an active member of several academic associations. As to community service, she serves on several different community Boards and is active in various community organizations. Dr. Ardoin also serves as the faculty advisor for Financial Management Association, a student lead organization designed to enhance learning through interaction with community leaders and businesses.
Dr. Ardoin's research interests include small business finance, international finance, IPOs, mergers, and general corporate finance. She has published in six referred journals and has over 20 conference proceedings.
Research Interests
International Finance
Small Business Finance
Corporate Finance
IPO
Mergers and acquisitions
Licensure & Certification
Notary Public
Louisiana Secretary of State

Awards & Honors
January 2013 The Louisiana Real Estate Commission Endowed Professorship in Finance.
October 2010 Million Dollar Club.
November 2002 2002 SBA Financial Services Advocacy Award.
October 1991 U.S. Treasury Special Services Award.
Courses Taught
BMBA 5020FINANCIAL ANALYSIS, 13 course(s)
ENTR 3052Entr Finance, 1 course(s)
ENTR 4032NEW VENTURE CREATION, 4 course(s)
ENTR 4033ENTERPRISE MANAGEMENT, 1 course(s)
ENTR 4035Family & Closely Held Business, 1 course(s)
FINA 3015BUSINESS FINANCE, 8 course(s)
FINA 3030Entrepreneurial Finance, 1 course(s)
FINA 4001INVESTMENTS, 7 course(s)
FINA 4004INTERNATIONAL FINANCE, 2 course(s)
FINA 4005CASE PROBLEMS FINANCIAL MGT, 1 course(s)
FINA 4010PRINCIPLES OF BANK OPERATIONS, 5 course(s)
FINA 4015BUSINESS FINANCE, 2 course(s)
QMDS 2010STATISTICS & QUALITY CONTROL, 2 course(s)