Martha Goodman
Associate Professor
Kitty DeGree School of Nursing
NURS 330
318-342-1679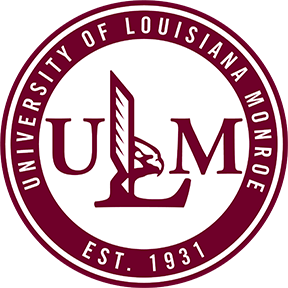 Martha D Goodman, DNP
Associate Professor, Nursing

Education
DNP
2018, Nursing Practice
Grand Canyon University
MSN
2011, Nursing Education
Grand Canyon University
Biographical Sketch
Martha Goodman is an assistant professor of nursing in the Kitty DeGree School of Nursing at the University of Louisiana in Monroe. Martha assists in teaching nursing concepts to nursing students. She is lead faculty in the first medical surgical course. Martha enjoys using innovative teaching methods to facilitate learning in the classroom. Martha started her career as a LPN in 1978 then graduated from Louisiana Tech wth an ADN in Nursing. She went on to Grand Canyon University and received a Master's Degree in Nursing Education in 2011. She is currently enrolled in the DNP program at Grand Canyon University with graduation tentatively December 2018. Martha is currently co-curriculum chairman in the nursing program. She has also precepted two students in the Master's of education program.
Licensure & Certification
Registered Nurse, . (March 1986 - Present)
CNOR, AORN. (May 01 2005 - July 31 2016)
Research Interests
Enrolled in DNP program at Grand Canyon University Online. DPI project is research on What is nurses' knowledge and attitudes about pain assessment and management on a postoperative unit in an acute care hospital.
Awards & Honors
February 2018 Nominated for the "Foundation Awards for Excellence for Faculty in Teaching" February 2018.
2017 ULM Endowed Professorship.
April 2014 Sigma Theta Tau Honor Society.
January 2010-2011 President's List.
Courses Taught
NURS 3004HEALTH INTERVENTION II, 3 course(s)
NURS 3005NURSING SCIENCE PRACTICUM II, 6 course(s)
NURS 3007NURSING PRACTICUM II A, 1 course(s)
NURS 3008NURSING PRACTICUM II B, 1 course(s)
NURS 3009ADULT HEALTH NURSING 1, 13 course(s)
NURS 3011NURSING SYNTHESIS I, 6 course(s)
NURS 3012ADULT HEALTH 1 THEORY, 5 course(s)
NURS 3013ADULT HEALTH 1 PRACTICUM A, 2 course(s)
NURS 3014ADULT HEALTH 1 PRACTICUM B, 2 course(s)
NURS 5005HC LAW, 4 course(s)