Donna Glaze
Assistant Professor
Kitty DeGree School of Nursing
NURS 237
318-342-1668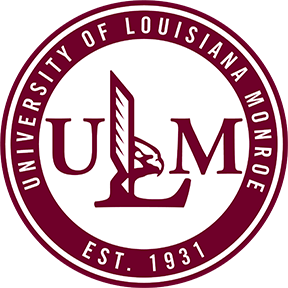 Donna R Glaze, MEd
Assistant Professor, Nursing
Director of Nursing Informatics and Technology
Education
MEd
1989, Education Administration
University of Louisiana at Monroe
BS
1987, Family and Consumer Sciences
University of Louisiana at Monroe
Biographical Sketch
Donna Glaze holds a B.S. and M.Ed. from the University of Louisiana at Monroe and has been employed at the University since 1989. Her first position being Training Coordinator at Louisiana Job Link followed by nine years as the Training Coordinator for the ULM Computing Center. In this role she was responsible for learning how to navigate the Internet, as the university had recently been connected, and training university faculty and staff in it's use. In 1999 she moved into the role of Director of Nursing Technologies and Informatics at the School of Nursing. In this capacity she is responsible for all nursing school matters related to technology use and implementation, student and faculty support, human patient simulation activities, grant writing, lab management, and teaching Computing for Nurses to both undergraduate and RN-BSN students. She is the Chair of the Resources and Technology Committee, member of numerous other committees and Advisor to the Student Nurses' Association.
Research Interests
Research interests include activities related to human patient simulation in nursing education.
Licensure & Certification
Certificate in Simulation
Drexel University, College of Nursing and Health Professions

Educator's Certificate in Healthcare Informatics
University of Colorado at Denver, College of Nursing

Awards & Honors
April 2011 Sister Jerome Crowley Professorship in Nursing.
April 2008 Volunteer Award.
April 2008 Volunteer Award.
March 2008 Endowed Professorship Nominee.
September 2007 Tenure.
July 2005 ULM Endowed Professorship in Nursing.
May 2005 Convocation Speaker.
Courses Taught
FRYS 1001Freshman Year Seminar, 2 course(s)
NURS 2013COMPUTING FOR NURSES, 22 course(s)
NURS 2016COMPUTING FOR NURSES, 33 course(s)