Jana Giles
Associate Professor
School of Humanities
walk 3-117
318-342-1516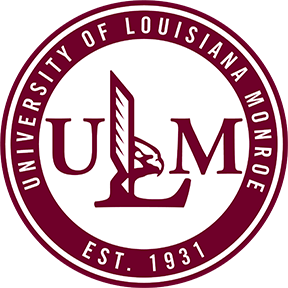 Jana M Giles, PhD
Associate Professor, English

Education
Ph D
2009, English Literature
University of Cambridge
MA
1994, English/Creative Writing
University of New Mexico
BA
1988, Liberal Arts
St. John's College (Annapolis, MD and Santa Fe, NM)
Biographical Sketch
Jana M. Giles received her PhD from the University of Cambridge, her MA in English (Creative Writing/Fiction) from the University of New Mexico, and her BA in Philosophy/Liberal Arts from the Great Books Program at St. John's College. As a bilingual person of mixed Puerto Rican and Anglo-American heritage, her interests focus on the cultural, political, economic, and aesthetic complexities of contemporary life. An enthusiastic environmentalist, she also pursues research on nature and ecocriticism.
Her academic publications have appeared or are forthcoming in Conradiana, The Cambridge Journal of Postcolonial Inquiry, Papers on Language and Literature, Journal of Postcolonial Writing, Samuel Beckett Today/Au'jourdhui, The Journal of Contemporary Thought, Women: A Cultural Review, Joseph Conrad Today, and Kudzu House; and in the anthologies The Sublime Today, Beckett Re-Membered: After the Centenary, and New Approaches to Dubliners.
She has also published in The New York Times Book Review, THE: Santa Fe's Monthly Magazine of the Arts, Blue Mesa Review, Rosebud, Carve Magazine, and The Albuquerque Journal.
Giles has been the Managing Editor of Conradiana, the premiere journal of Joseph Conrad studies in the United States, since 2015, and offers internship opportunities for students to work with her on editing the journal.
She also serves as the Faculty Advisor for ULM's Beta Zeta chapter of Sigma Tau Delta, the International English Honor Society, and for the newly reformed Green HOPE Club, which seeks to increase ULM student engagement with environmental concerns.
She is a keen amateur photographer and supporter of the arts, and from 2012-15 served on the board of the Masur Museum in Monroe. She also loves to travel, and has been to Ukraine, Poland, Canada, France, Italy, Spain, England, Ireland, Scotland, Australia, Ecuador, Bermuda, the Dominican Republic, Chile, the U.S. Virgin Islands, Mexico, and, of course, Puerto Rico, where she spent several years of her childhood. She is fluent in Spanish, but also reads and speaks some French and Italian, as well as having studied Ancient Greek and Old English.
Research Interests
Her current book project, The Post/Colonial Sublime: Aesthetics, Politics, and Ethics in the Twentieth Century Novel, examines novels by Joseph Conrad, E.M. Forster, Jean Rhys, Joan Lindsay, J.M. Coetzee, and Amitav Ghosh to demonstrate how their use of the aesthetics of the sublime constitutes a posthumanist critique of colonialism.
Research Interests:
Modernism and New Modernist Studies, Postcolonial Studies, Aesthetics and Art, The Sublime, World Literature, Puerto Rican Studies, Latinx Studies, Posthumanism, Ecocriticism, Feminist and Gender Studies, Criticism and Theory, Creative Writing
Awards & Honors
July 2016 Endowed Professor in English Literature, University of Louisiana at Monroe, 2016-present.
September 2013 McKneely Professor in English Literature, University of Louisiana at Monroe, 2013-2016.
2010 Colloquium Speaker of the Year, ULM Honors Program.
2010 Top Ten Faculty and Staff, ULM Mortar Board.
2008 Emerging Scholar Award, American Conference for Irish Studies--West.
2008 Travel Grant for Non-Tenure Track Members, Modern Language Association.
2006 Members' English Fund Scholarship, University of Cambridge, 2004-2006.
2006 Brian Pippard Bursary, Clare Hall, University of Cambridge, 2003-2006.
2005 The J. Barbara Northend Scholarship, British Federation of Women Graduates.
2005 Cambridge Overseas Trust Research Scheme Equivalent Bursary, University of Cambridge, 2005.
2003 Outstanding Teaching Assistant of the Year, University of New Mexico.
2003 Graduate Fellowship for Minority Students, University of New Mexico, 2001-2003.
2002 Inaugural Recipient, Joseph C. Gallagher Scholarship for Study in Ireland, University of New Mexico.
2002 Graduate Research, Project and Travel Grant, University of New Mexico.
2002 English Department Fellow, University of New Mexico.
2002 Buchanan-Arms Award for Excellence in Scholarship, University of New Mexico.
1997 First Prize, Graduate Student Creative Writing Competition, Blue Mesa Review.
1997 Creative Writing Retreat Grantee and Resident, Vermont Studio Center.
1993 Creative Writing Fellow, University of New Mexico.
1988 Presidential Scholarship, University of New Mexico.
Courses Taught
ENGL 1001Composition I, 8 course(s)
ENGL 1002COMPOSITION II, 8 course(s)
ENGL 1010HONORS COMPOSITION, 4 course(s)
ENGL 2002ENGLISH LITERATURE II, 12 course(s)
ENGL 2003WORLD LITERATURE I, 2 course(s)
ENGL 2004WORLD LITERATURE II, 5 course(s)
ENGL 2007HONORS ENGLISH, 3 course(s)
ENGL 400619TH CENTURY ENGLISH NOVEL, 1 course(s)
ENGL 400720TH CENTURY ENGLISH NOVEL, 2 course(s)
ENGL 4016MODERN EUROPEAN FICTION, 3 course(s)
ENGL 4025LITERARY CRITICISM, 5 course(s)
ENGL 4075ROMANTIC MOVEMENT, 2 course(s)
ENGL 4076VICTORIAN PERIOD, 2 course(s)
ENGL 4080INTERNSHIP IN TECH & PROF COMM, 3 course(s)
ENGL 5008ENGLISH LIT 1800 TO PRESENT, 5 course(s)