Joshua Gann
Assistant Professor
School of Allied Health
BRWN 128
318-342-5932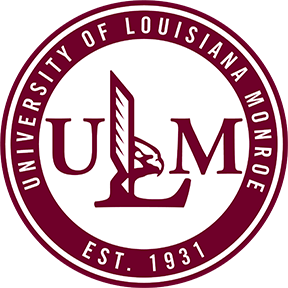 Joshua J Gann, MS
Assistant Professor, Kinesiology

Education
Ph D
2017, Kinesiology, Exercise Nutrition, and Health Promotion
Baylor University
MS
2013, Health and Human Performance/ Exercise Science
University of North Alabama
BS
2012, Health, Physical Education and Recreation/ Exercise Science
University of North Alabama
Biographical Sketch
Dr. Joshua Gann is currently an Assistant Professor at University of Louisiana-Monroe. He is from Phil Campbell, AL and received his PhD. from Baylor University in 2017, M.S. from University of North Alabama in 2013, and B.S. from University of North Alabama in 2012. Dr. Gann teaches both graduate and undergraduate classes in the Department of Kinesiology.
Licensure & Certification
CISSN, Certified Sports Nutritionist, International Society of Sport Nutrition. (June 12 2015 - Present)
Research Interests
Dr. Gann's main area of research interest is human performance. Specific interests include the effects of hypohydration on anaerobic exercise performance, ergogenic training aids/supplementation, and perceptual responses to exercise.
Recent Publications
Andre, T. L., Gann, J. J., Hwang, P., Ziperman, E., Magnussen, M. J., Willoughby, D. S. (2018). Restrictive Breathing Mask Reduces Repetitions to Failure During a Session of Lower-Body Resistance Exercise (pp. 2103-2108). Journal of Strength and Conditioning Research.
Haines, M., McKinley-Barnard, S. K., Andre, T. L., Gann, J. J., Hwang, P., Willoughby, D. S. (2018). Skeletal Muscle Estrogen Receptor Activation in Response to Eccentric Exercise Up-Regulates Myogenic-Related Gene Expression Independent of Differing Serum Estradiol Levels Occurring during the Human Menstrual Cycle (pp. 31-39). Journal of Sports Science and Medicine.
Courses Taught
EXSC 5004ADV PHYSIOLOGY OF EXERCISE I, 2 course(s)
EXSC 5009ADV STRENGTH AND CONDITIONING, 2 course(s)
EXSC 5010EXER PRESCRIPTION & LEADERSHIP, 1 course(s)
EXSC 5030ADV ANATOMICAL KINESIOLOGY, 2 course(s)
EXSC 5092SPORTS MEDICINE, 1 course(s)
KINS 1001FITNESS RECREATIONAL ACTIVITY, 2 course(s)
KINS 2021CONCEPTS-PERSONAL WELLNESS, 1 course(s)
KINS 2030PHYS ACTIV SKILLS I (IND/DUAL), 1 course(s)
KINS 3012EXERCISE SCIENCE PHYSIOLOGY I, 2 course(s)
KINS 3013EXERCISE PHYSIOLOGY LAB, 1 course(s)
KINS 4002EXERCISE PROGRAM DESIGN, 1 course(s)
KINS 4032ANATOMICAL AND PHYSIOL KINS, 4 course(s)