Candace Gandy
Assistant Professor
Kitty DeGree School of Nursing
Nurs 115
--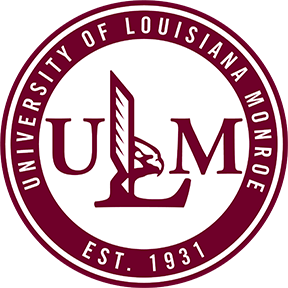 Candace L Gandy, MSN
Assistant Professor, Nursing

Education
MSN
, Masters in Nursing Education
University of Phoenix
BA
2003, Management and Business Development
University of Sioux Falls
Biographical Sketch
I have been a Registered Nurse for 33 years. My background is in critical care, post anesthesia recovery, infusion,labor and delivery and obstetrics. I have spent 30 years of my career in some form of management or leadership role.I actively managed an interventional radiology unit, infusion pharmacy, preoperative services, and a Medicaid Waiver program for 20 years. I received my education as a Registered Nurse from Sioux Valley School of Nursing in Sioux Falls, SD. I am a diploma nurse graduate. I received my undergraduate degree in Business Management from the University of Sioux Falls in Sioux Falls, SD. I moved to Louisiana in the Fall of 2003. I continued my education, and received my Masters Degree in Nursing education from the University of Phoenix which is an online program in January of 2015. I enjoy online learning because it allows individuals to further their education while working full time. I enjoy educating our future nurses because it is one way that I can pass the torch to the future nurses of Louisiana and America. Nursing is a great profession, I want new nurses to enjoy the profession as much as I do. I have been teaching nursing at the University of Louisiana at Monroe (ULM) since March of 2015. I am married, I have two adult children, three adult step-children, and five grandchildren. I enjoy hiking, canoeing, photography, jewelry making and scrap booking.
Licensure & Certification
Registered Nurse, State of Louisiana. (December 2003 - Present)
Registered Nurse, State of SD. (July 1985 - January 2004)
Research Interests
I am interested in researching if NCLEX scores have improved at the ULM School of Nursing since implementing the Quality, Safe, Education in Nursing program. I am also interested in researching how the charge nurse leadership clinical prepares the baccalaureate nurses for management and leadership roles post graduation.
Awards & Honors
April 2016 Leadership Induction.
May 2015 Leader in Patient Satisfaction .
April 2015 Quality Improvement/Research Award.
October 2014 Podium Speaker.
May 2014 Leader in Patient Satisfaction.
August 2013 Vice Share-Shared Governance Committee.
May 2013 Leader in Patient Satisfaction.
April 2012 Research Committee Appointee.
August 2004 Quality Improvement Project.
February 2000 Client Mediation Award.
August 1999 Professional Educator Award.
August 1999 Staff Educator of the Month.
April 1998 Top Sales .
June 1997 Quality Improvement Award.
June 1995 Nurse Exchange Program.
April 1993 Employee of the Month.
December 1988 Nurse Educator of the Month.
Courses Taught
NURS 2000NURSING CONCEPTS, 1 course(s)
NURS 2009FUND PROF NURSING PRACTICE, 1 course(s)
NURS 2080BASIC PRIN OF PHARMACOLOGY, 1 course(s)
NURS 4000ADULT HEALTH NURSING 3, 1 course(s)
NURS 4001NSG RESEARCH EBP, 3 course(s)
NURS 4005ADV ADULT HEALTH NURSING, 1 course(s)
NURS 4037PROFESSIONAL ISSUES AND TRENDS, 1 course(s)
NURS 4064NURSING MANAGEMENT, 1 course(s)
NURS 4065MANAGEMENT PRACTICUM, 1 course(s)
NURS 4066NURSING MANAGEMENT, 8 course(s)
NURS 4076NURSING MANAGEMENT RN, 4 course(s)