Van Frusha
Instructor
School of Allied Health
STRS 116
318-342-3124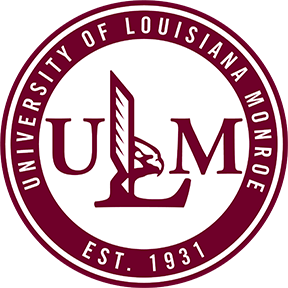 Van Frusha, PhD
Instructor, Marriage and Family Therapy
Interim Clinic Director in Marriage & Family Therapy
Education
Ph D
2002, Systemic Marriage & Family Therapy
University of Louisiana-Monroe
MA
1990, Marriage & Family Therapy
Northeast Louisiana University
BA
1987, Psychology
Northeast Louisiana University
Biographical Sketch
Dr. Carl E. "Van" Frusha has a Ph.D. in Marriage & Family Therapy. He is a licensed Marriage & Family Therapist in Louisiana and Florida and a Louisiana Licensed Professional Counselor and LPC Supervisor. He has been in the MFT field for almost 30 years and is currently the Interim Director of Clinical Services for the ULM Marriage and Family Therapy and Counseling Programs.
Research Interests
Research interest include the application of ancient rhetoric theory in the practice of systemic family therapy, as well as helping students publish clinical case studies in the MFT field.
Awards & Honors
March 2015 Leadership Award.
January 1995 Community Leader Award .
May 1992 Outstanding MFT Doctoral Student Scholoship.
Courses Taught
COUN 5022HUMAN GROWTH & DEVELOPMENT, 1 course(s)
COUN 5065PRACTICUM IN COUNSELING, 3 course(s)
COUN 6070INTERNSHIP, 2 course(s)
MAFT 3010FOUND MARR & FAMILY THERAPY, 1 course(s)
MAFT 4000LIFE THROUGH SYSTEMIC LENS, 1 course(s)
MAFT 5020MARRIAGE & FAMILY DEVELOPMENT, 2 course(s)
MAFT 5063ETHICS IN MFTC, 1 course(s)
MAFT 6008PROF ISSUES/MARR & FAM THERAPY, 5 course(s)
MAFT 6010INTRO TO MARR & FAM THERAPY, 1 course(s)
MAFT 6020ADV THER STRAT/PARENT-CHIL REL, 2 course(s)
MAFT 6067GROUP COUNSELING, 1 course(s)
MAFT 6070INTERNSHIP, 3 course(s)
MAFT 7000FAM SYS:EPIS ISS/MARR/FAM THER, 1 course(s)
MAFT 7013CREATIVE TRANSFORM, 1 course(s)
MAFT 7014COUPLE & MARITAL THERAPY, 1 course(s)
MAFT 7022SOC ECOLOGY:SOC CONTEXT/FAM, 2 course(s)
MAFT 7051DOCTORAL PRACTICUM, 4 course(s)