Brooke Foy
Assistant Professor
School of Visual & Performing Arts
STBS 239
318-342-1340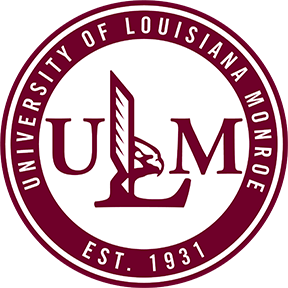 Brooke Foy, MFA
Assistant Professor, Art

Education
MFA
2009, Sculpture
University of Memphis
BFA
2006, Sculture
University of Louisiana Monroe
Biographical Sketch
Brooke's background in creating goes back to the woods where she grew up. The daughter of a contractor saw every day how to make things that function but was drawn to "make" in a different way. Making was about play, function, forms and what we know. Today Brooke still reveals the playful in each work of art she creates whether its a sculpture, a public mural, or a community based interactive artwork.
It all started with studying art at the University of Louisiana at Lafayette where Brooke focused on creating a balance to life as an Art Student and a college soccer player. After 2 seasons Brooke's studies moved her to the University of Louisiana Monroe where she concluded her BFA in Art with a concentration in Sculpture. After completing her BFA she moved on to the University of Memphis to get a MFA in Sculpture. This is where it truly all began. The second semester of Grad School Brooke was allowed to teach a class in Foundations. From the first day teaching this class she knew that she was meant to teach on the collegiate level. Teaching has been her sole focus since that day and she has never looked back. Today being in the class room means many things for Brooke. She sees each class as an opportunity to engage our young people in the arts, educate our young people about the vast world of art we live in, and to help our young artists to be the best artist they can be.
While working at the University of Louisiana Monroe, Brooke finds a great deal of interest in engaging the community on and off the campus.
Brooke can be found teaching classes in Art History, Basic Design, 3-D and Sculpture. She also enjoys assisting with the Kappa Pi International Art Fraternity, as a faculty advisor.
Research Interests
The research of an artist can take many twists and turns throughout a career. For the past 3 years Brooke has focused her research on the community of Monroe and West Monroe. Every community has needs when it comes to the arts. It is Brooke's passion for the community that has lead to many opportunities for her to bring the arts to the area. One such event is the Downtown Art Festival that she coordinates annually. She also organizes a facility in Downtown Monroe that hosts art shows, retreats, workshops, family craft days, and a community garden. Brooke has spearheaded more than 9 public murals, 1 sculpture revitalization project, and is planning more for the future. Research leads to action and action is one thing that gives Brooke the inspiration to keep making.
Awards & Honors
March 2016 Edmond Williamson Artist of the Year.
March 2016 Rising Professional Award.
Courses Taught
ART 1001BASIC DESIGN, 1 course(s)
ART 1002THREE DIMENSIONAL DESIGN, 12 course(s)
ART 1009ART APPRECIATION, 24 course(s)
ART 2001SURVEY OF ART HISTORY I, 4 course(s)
ART 2002SURVEY OF ART HISTORY II, 4 course(s)
ART 2003HANDBUILDING CERAMICS, 1 course(s)
ART 2041GENERAL CRAFTS, 1 course(s)
ART 2058BLOCK PRINTING, 1 course(s)
ART 2081SCULPTURE, 7 course(s)
ART 4009TECHNIQUES IN FINE ARTS, 1 course(s)
ART 4026NINETEENTH CENTURY, 2 course(s)
ART 4029CONTEMPORARY, 4 course(s)
ART 4050SPEC PROB: SCULPTURE, 1 course(s)
ART 4095RESEARCH PROBLEMS, 9 course(s)
ARTS 1010HONORS ARTS, 2 course(s)