Blake Farman
Assistant Professor
School of Sciences
WALK 3-34
318-342-1851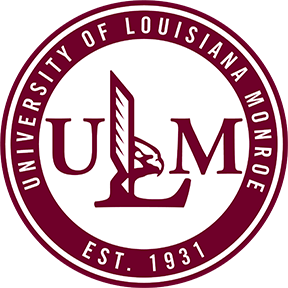 Blake Farman, PhD
Assistant Professor, Mathematics, Other

Education
Ph D
2018, Mathematics
University of South Carolina
MS
2011, Mathematics
University of Vermont
BS
2009, Computer Science
Rensselaer Polytechnic Institute
Biographical Sketch
I am currently an Assistant Professor of Mathematics at the University of Louisiana Monroe. Before coming to ULM, I was a Visiting Assistant Professor in the Department of Mathematics at Lafayette College. I received my Ph.D. from the University of South Carolina under the direction of Matthew Ballard. My dissertation is titled Geometry of Derived Categories on Noncommutative Projective Schemes.
I am a Vermonter, born and raised. When I'm not doing mathematics, I tend to spend my time outdoors. I enjoy hiking, backpacking, cycling, gardening during the summers and snowboarding in the winter.
My research interests lie mainly in algebra and geometry. In particular, I am interested in derived categories, homological and homotopical algebra, and model categories. I am especially interested in applying abstract homotopical methods to the study of derived categories in algebraic geometry.
You can find more information on my personal website at https://ulm.edu/~farman
Research Interests
I work primarily at the intersection of Kontsevich and Artin-Zhang style noncommutative algebraic geometry, where I study the derived category of quasi-coherent sheaves on noncommutative projective schemes via the framework of differential graded categories. My work has a particular emphasis on importing methods of modern projective algebraic geometry into the study of noncommutative graded algebras.
Recent Publications
Ballard, M. R., Farman, B. A. (2021). Kernels for noncommutative projective schemes (pp. 1129–1180). Journal of Noncommutative Geometry.
Awards & Honors
June 2021 Capital One Endowed Professorship in Mathematics.
June 2020 Capital One Endowed Professorship in Mathematics.
Courses Taught
MATH 1011COLLEGE ALGEBRA, 5 course(s)
MATH 1018NATURE OF MATHEMATICS, 2 course(s)
MATH 2002APPLIED LINEAR ALGEBRA, 1 course(s)
MATH 3080REAL ANALYSIS, 1 course(s)