Amanda Elias
Instructor
School of Allied Health
Sugr 155C
318-342-7963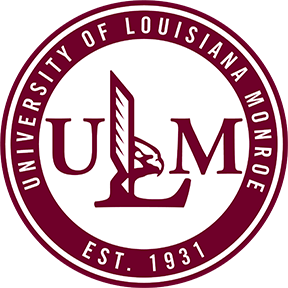 Amanda J Elias, MA
Instructor, Speech Language Pathology

Education
MA
2010, Speech-Language Pathology
Louisiana Tech University
BA
2008, Communication Disorders
Louisiana State University
Biographical Sketch
Amanda Elias is from West Monroe, Louisiana and has been a practicing Speech-Language Pathologist since 2010. She received her B.A. from Louisiana State University and her M.A. from Louisiana Tech University. Before coming to ULM, Mrs. Elias worked with the adult population in skilled nursing facilities providing screening, evaluation and remediation of speech, language and swallowing disorders including, but not limited to: aphasia, dysarthria, dysphagia, dementia and traumatic brain injury.
At ULM, Mrs. Elias is a clinical supervisor/instructor in the Speech-Language Pathology Program providing supervision of graduate students during speech, language and hearing screenings both on- and off-campus, and evaluation and management of speech and language disorders in the Kitty DeGree Speech and Hearing Center. She is also a Chapter Leader for the National Stuttering Association and leads a support group for persons who stutter and their families.
Licensure & Certification
Speech-Language Pathologist, Lousiana Board of Examiners for Speech-Language Pathology and Audiology. (June 21 2011 - Present)
Certificate of Clinical Competence, American Speech-Language-Hearing Association. (2011 - Present)
Awards & Honors
December 2018 American Speech-Language-Hearing Association Award for Continuing Education (ACE).
Courses Taught
SPLP 1052SPCH/LANG ACQUISITION, 2 course(s)
SPLP 4029FLUENCY & VOICE DISORDERS, 1 course(s)
SPLP 4033LANGUAGE PATHOLOGY, 3 course(s)
SPLP 5025CURRENT TOPICS/STUT RES/REMED, 1 course(s)
SPLP 5076PRACTICUM-SITE I, 23 course(s)
SPLP 5081INTERNSHIP-SCHOOL SITE, 1 course(s)
SPLP 5086INTERNSHIP-MEDICAL/REHAB SITE, 1 course(s)