Virginia Eaton
Professor
School of Acctg, Finan, & Info Serv
HMPH 338
318-342-1848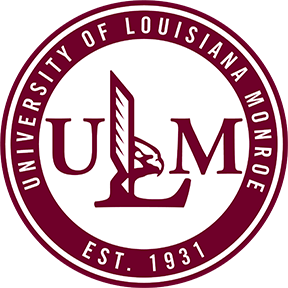 Virginia Eaton, EdD
Professor, Computer Science

Education
EdD
1987, Computer Science
Vanderbilt University
MS
1984, Computer Science
Texas A & M at Commerce
MA
1970, English
University of Texas at Arlington
BA
1969, English and Mathematics
Stephen F. Austin State University
Biographical Sketch
Dr. Virginia Eaton is a Professor of Computer Science at The University of Louisiana Monroe (ULM); she has been a faculty member since August 1988. Her favorite classes to teach are introduction to computer programming, introduction to discrete structures, computer organization and assembly language programming, organization of programming languages, and computer architecture. She enjoys interacting with the students in her classes and with her advisees.
During her years at ULM, Dr. Eaton has been a very successful grant writer; her funded grants have brought thousands of dollars to the University. She has also served as a visiting scientist at the National Science Foundation, where she served as a program director overseeing the review and funding of grants for a variety of programs. At ULM she served as the Director of Graduate Studies and Research from 2002 to 2007.
In addition to writing grants, Dr. Eaton has presented and published a number of papers related to computer science education. Her current research is focused on social media and cyber security.
Dr. Eaton is very committed to serving her program, school, university, and community. She is the faculty advisor for Upsilon Pi Epsilon, the national honor society for computer science. She serves on and chairs a number of committees at ULM. She is a member of First United Methodist Church of Monroe, where she teaches an adult Sunday school class. One of her favorite activities is organizing and serving lunch at the Desiard Street Homeless Shelter. She is a breast cancer survivor, who is always willing to share her story and give support to others.
Research Interests
Dr. Eaton's current research is focused on computer science education, social media, and cyber security.
Licensure & Certification
Web Communication using Adobe Dreamweaver CS5
www.certiport.com/adobe
Designing and maintaining a business web site using Adobe Dreamweaver CS5
Awards & Honors
June 2011 Best Paper Award.
May 2011 Excellence in Presentation.
Courses Taught
BUSN 3005BUSINESS COMMUNICATION, 39 course(s)
CINS 2020INTRO TO BUSINESS PROGRAMMING, 7 course(s)
CINS 3002INTERMD BUSINESS PROGRAMMING, 3 course(s)
CINS 3006DATA BASE APPLICATION DEV, 2 course(s)
CSCI 2000INTRO TO COMPUTER PROGRAMMING, 8 course(s)
CSCI 2026INTRO TO DISCRETE STRUCTURES, 8 course(s)
CSCI 2053COMP ORG & ASSEMBLY LANG PROG, 4 course(s)
CSCI 3010ORG OF PROGRAMMING LANGUAGES, 1 course(s)
CSCI 3020Object-Orien Design/Prog, 1 course(s)
CSCI 3098Computer Projects, 1 course(s)
CSCI 4012COMPUTER ARCHITECTURE, 1 course(s)
CSCI 4042Simulation & Modeling, 1 course(s)
CSCI 5005Computer Application, 1 course(s)
CURR 4081Cont Stud In C & I, 1 course(s)