Yolanda Dupre
Associate Professor
School of Allied Health
RMOT
318-342-1259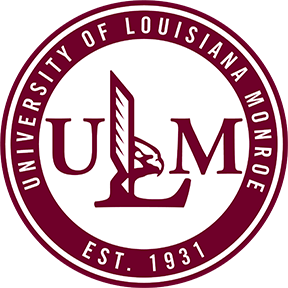 Yolanda A Dupre, PhD

Associate Professor, Counseling Program
Education
Ph D
2004, Counselor Education
University of New Orleans
MS
1999, Counseling
Loyola University, New Orleans, LA
BS
1984, Business Administration
Xavier University, New Orleans, LA
Biographical Sketch
Masters degree in Counseling from Loyola University. Ph.D. in Counselor Education from University of New Orleans. Licensed Professional Counselor-Supervisor (LPC-S) and Licensed Marriage & Family Therapist (LMFT). National Certified Counselor (NCC). Certified School Counselor and Certified Tricare counselor.
Licensure & Certification
Ancillary School Counselor, . (November 2013 - Present)
LPC, Assessment Privilege, Louisiana Licensed Professional Counselor Board of Examiners. (2013 - Present)
Licensed Professional Counselor -Supervisor, Louisiana State Board of Examiners. (2009 - Present)
Licensed Marriage and Family Therapist, . (2005 - Present)
Licensed Professional Counselor, Louisiana, . (2004 - Present)
National Board Certified Counselor, . (2003 - Present)
Research Interests
Research interests include school counseling, women's issues, eating disorders, violence, workplace issues, trauma, substance abuse & addiction, play therapy, & supervision and efficacy in counseling.
Recent Publications
Dupre, Y., MCCollum, V., Herlihy, B. Exploring Community Competence and Multicultural Competence in Counselor Interns.
Dupre, Y., Cottingham, B. J., Lewis, V. (2010). Racial Differences in Prevalence of Binge Eating. Louisiana: Louisiana Association for Health, Physical Education, Recreation and Dance (LAHPERD).
Dupre, Y. Binge eating disorder and obesity link in African American women. Shreveport, Louisiana: Journal of Louisiana Counseling Association.
Awards & Honors
Ernest G. Chachere Doctoral Fellowship.
Chi Sigma Iota Counseling Academic and Professional Honor Society.
Alpha Sigma Nu National Jesuit Honor Society.
September 2010 Tenure.
November 2007 Award of Excellence Fall 2007 as Director of the Clinic.
Courses Taught
COUN 5001INTRODUCTION TO COUNSELING, 27 course(s)
COUN 5005THEORIES OF COUNSELING, 12 course(s)
COUN 5050Effective Consultation, 1 course(s)
COUN 5060STRAT OF LIFE & CAREER DEV, 1 course(s)
COUN 5062ASSESS METHODS & MEASURES, 3 course(s)
COUN 5063PRINC ADMN OF SCH COUN PROG, 6 course(s)
COUN 5065PRACTICUM IN COUNSELING, 9 course(s)
COUN 5066SCHOOL COUNSELING, 6 course(s)
COUN 5067PRINC AND ADMIN OF HEALTH PROG, 10 course(s)
COUN 5091Directed Study, 1 course(s)
COUN 6050Coun Sp Pop/Selec Pop, 2 course(s)
COUN 6052MULTICULTURAL POPULATIONS, 2 course(s)
COUN 6053SELECTED POPULATIONS, 1 course(s)
COUN 6060INTRO TO MARR/COUPLES/FAM COUN, 11 course(s)
COUN 6067Group Counseling, 7 course(s)
COUN 6068SEMINAR, 11 course(s)
COUN 6069CRISIS INTERVENT COUNSELING, 6 course(s)
COUN 6070INTERNSHIP, 8 course(s)