Bryan Donald
Assistant Professor
School of Clinical Sciences
PHAR 125
318-342-1903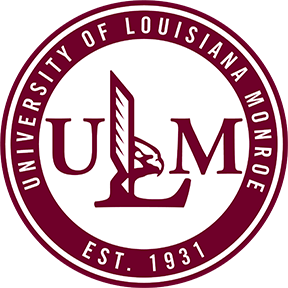 Bryan J Donald, PharmD
Assistant Professor, Pharmacy

Education
PharmD
2016, Pharmacy
Texas A&M Health Science Center
BM
2012, Music Composition
Texas Tech University
Biographical Sketch
Dr. Bryan J. Donald is a Clinical Assistant Professor at the ULM School of Pharmacy. He earned his Doctor of Pharmacy from the Texas A&M Health Science Center Rangel College of Pharmacy and completed his PGY1 Pharmacy Practice Residency at Corpus Christi Medical Center in Corpus Christi, Texas. Before pharmacy school, Bryan earned his Bachelor of Music in Music Composition at Texas Tech University.
During residency, Dr. Donald conducted and presented research on sepsis and technology in pharmacy. As a pharmacy student, he researched simulations to determine health literacy and pharmacy competency under Dr. Charles Douglas.
At ULM, Dr. Donald practices pediatric cardiology with Drs. Terry King and Brandon Phillips. His practice interests include pediatrics and pharmacotherapy, and his research interests include teaching and learning, simulation, pediatrics, and meta-research.
Research Interests
Teaching and Learning in Healthcare

Simulation
Clinical Competency

Pediatrics
Pharmacoeconomics
Meta-research
Recent Publications
Donald, B. J., Surani, S., Deol, H. S., Mbadugha, U. J., Udeani, G. O. (2017). Spotlight on solithromycin in the treatment of community-acquired bacterial pneumonia: design, development, and potential place in therapy (pp. 3559–3566). Auckland: Drug Design, Development, and Therapy.
Courses Taught
PHAR 5033DRUG INFORMATION RETRIEVAL, 1 course(s)
PHRD 4033DRUG INFORMATION RETRIEVAL, 4 course(s)
PHRD 4077HEALTH CARE SYSTEMS, 4 course(s)
PHRD 4079SELF CARE/PATIENT ASSESS I MOD, 2 course(s)
PHRD 4081INFECTIOUS DISEASES MODULE, 2 course(s)
PHRD 4085THERAPEUTICS III, 3 course(s)
PHRD 4093THERAPEUTICS IV, 3 course(s)
PHRD 5012PHARMACY COMMUNICATIONS, 4 course(s)
PHRD 5033RENAL/UROLOGY MODULE, 2 course(s)
PHRD 5061WOMEN'S HEALTH AND PHARMACIST, 2 course(s)
PHRD 5067PROBLEMS WITH THERAPEUTICS, 3 course(s)
PHRD 5072LANDMARK TRIALS, 4 course(s)
PHRD 6004ADV AMBULATORY CARE PHAR PRACT, 1 course(s)
PHRD 6006ADV ADULT MEDICINE PHAR PRACT, 1 course(s)
PHRD 6008ADV SPECIALTY PHAR PRACT EX, 1 course(s)
PHRD 6010ADV PHAR PRACT ELECTIVE EX, 2 course(s)