Jessica Dolecheck
Associate Professor
School of Allied Health
SUGR 156A
318-342-5583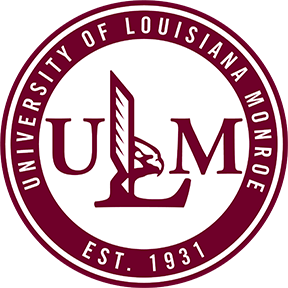 Jessica Dolecheck, PhD
Associate Professor, Health Studies
Health Studies Program Coordinator
Education
Ph D
2005, Occupational Therapy
Nova Southeastern University
MA
1996, Occupational Therapy
Texas Woman's University
BS
1990, Occupational Therapy
Louisiana State University Medical Center
Biographical Sketch
Dr. Dolecheck earned her Ph.D in Occupational Therapy from Nova Southeastern University in Fort Lauderdale in 2005. She has been teaching at ULM since 1995 in undergraduate and graduate courses. Dr. Dolecheck was instrumental in integrating Evidence-Base Practice in undergraduate curricula and designing a new, original Health Studies undergraduate program both on-campus and online. She also coordinates and teaches in the doctoral concentration Health Professions Education under the EdD Curriculum and Instruction program at ULM. Her research interests include quantitative and qualitative research in healthcare regarding mother-child social interactions, EBP, appreciative advising for student success, & Health Science Program Development.
Licensure & Certification
Certified Quality Matters Expert Content Reviewer, Quality Matters Higher Education. (November 3 2010 - Present)
Certified Quality Matters Reviewer, Quality Matters Higher Education. (November 2010 - Present)
NDTA Certified, Neuro-Developmental Treatment Association. (June 14 1993 - Present)
Licensed Occupational Therapist in Louisiana (Retired), Louisiana Occupational Therapy Association. (August 1990 - 2006)
Research Interests
Appreciative Advising; Health Professions Program Development, Assessment & Outcomes & Soft Skills development in students.
Recent Publications
Dolecheck, J. (2011). Challenges of Developing Three Health Studies Online Accelerated Courses. Madison, Wisconsiin: Annual Confernece Distant Teaching & Learning.
Tommerdahl, A. R., Griswold, P. L., Dolecheck, J. (2011). Challenges of developing three health studies online accelerated courses. Madison, Wisconsin: 27th Annual Conference on Distance Teaching & Learning Conference Proceedings & Resources.
Research Grants
Dolecheck, J. (Principal), "Enhancing the Health Studies Curricula through Electronic Helath Record" (), Sponsored By ULM STAP, The University of Louisiana at Monroe, $26,000 - this was partically funded. (2014 - 2015).
Dolecheck, J. (Principal), "Enhancing Health Studies Curricula through EHR and e-health data managment" (Not Funded), Sponsored By BoR, External to The University of Louisiana at Monroe, $70,677. (2009).
Awards & Honors
August 2016 Service Recognition Award for 20 years of Service to ULM.
January 2016 Certificant of Recognition - Adminstrative Fellow for the Office of Academic Affairs .
July 2015 2015 -2018 Recipient of the Mayme and Tom Scott Endowed Professorship in Teaching Excellence.
November 2014 2015 National Best Value Online Degree - Health Studies Marketing/Managment by OnlineU.
September 2013 ULM Hawkeye Major Spotlight: Health Studies Gives Students Options.
August 2009 Teacher of the Week - KED Radio.
July 2009 MyULM: Faculty Recognition.
2007 Dolecheck -Featured in The News Star, ULM Preparing to Offer Health Studies Degree Courses.
2007 Dolecheck - Featured in The Magazine of the University of Lousiana at Monroe, A New Program in Health Studies Helps Students fill a Growing Need.
May 1997 Most Organized Teacher - Occupational Therapy Class of 1997.
December 1996 Generator Award - Occupational Therapy Associate Student Association.
November 1996 Ace Award - Total commitment and Continuing Excellence to the Quality Supervision of Mid-South OTAs.
November 1996 Certificate of Appreciation for Giving Quality Care - MidSouth Rehab.
November 1996 "Attitude: I Can Make A Difference" Recognition Award by Mid-South Rehab.
May 1996 Most Outstanding Teacher -Occupational Therapy Class 1995.
Courses Taught
AHSC 2000MEDICAL TERMINOLOGY, 13 course(s)
FRYS 1001Freshman Year Seminar, 1 course(s)
HLST 2001HEALTHCARE ISSUES, 9 course(s)
HLST 2002HEALTHCARE INFORMATICS, 1 course(s)
HLST 3003HEALTH SCIENCE PRACTICUM I, 20 course(s)
HLST 3004RESEARCH DESIGN: HEALTHCARE, 27 course(s)
HLST 4001CULTURAL DIVERSITY: HEALTHCARE, 11 course(s)
HLST 4003Hlth Sci Pract II, 1 course(s)
HLST 4005PRINC LEADERSHIP IN HEALTHCARE, 6 course(s)
HLST 4006HEALTHCARE ADMINISTRATION, 15 course(s)
HPRE 5002EVIDENCE-BASED PRACTICE HP, 5 course(s)
HPRE 5006PRINCIPLES HEALTH PROF ED, 1 course(s)