David Hale
Associate Professor
School of Allied Health
STRS 368
318-342-1349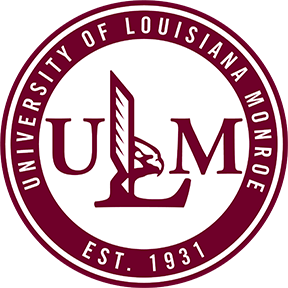 David Hale, PhD
Associate Professor, Marriage and Family Therapy
Interim Marriage & Family Program Director; Systemic Studies Program Director
Education
Ph D
1993, Marriage and Family Therapy
Nova University
MS
1990, Marriage & Family Therapy
Nova University
BS
1987, Psychology
University of Southern Mississippi
Biographical Sketch
I currently serve as an assistant professor in the face-to-face Marriage & Family Therapy (MFT) programs at the University of Louisiana at Monroe (ULM) as well as serve as the Director of the Online MFT PhD program at ULM. I am also the assistant director for Marriage & Family Therapy and Counseling Studies (MFTC). I graduated with my PhD in Marriage & Family Therapy from Nova University in Ft. Lauderdale, FL in 1993 and since that time have served as a clinician in a variety of settings including, in-home, community mental health, EAP, university clinic, and private practice. I am a clinical fellow of American Association for Marriage & Family Therapy (AAMFT) as well as an approved supervisor. I am currently licensed as a MFT in both Mississippi and Louisiana. I am an approved LMFT supervisor in both Mississippi and Louisiana as well.
I came to ULM full time in November 2014 after many years serving as an adjunct for the MFT programs at ULM, serving as an adjunct professor for an online university and holding a private practice. I like the challenge of academia, and I mostly love teaching, supervising and interacting with the students.
I have been married to my wife Penny for 25 years and we have one child, a daughter named Ceili, who will graduate from Tufts University in May 2017.
Licensure & Certification
Licensed Marriage & Family Therapist, State of Louisiana. (June 19 2015 - December 31 2017)
Research Interests
My research interests revolve around clinical practice and systemic theory. I research and write about the application of systemic concepts in the delivery of marriage & family therapy services. I typically use case studies/examples to illustrate the systemic concepts I am writing about. I am interested in promoting systems ideas to new generations of marriage & family therapists, as well as anyone else interested in applying systemic principles in their chosen profession.
Recent Publications
Hale, D. (2015). A model of structured separation in couples therapy: Making best use of a separation period. (pp. 109-116). London: Journal of Divorce and Remarriage.
Hale, D., Frusha, C. (2016). MRI brief therapy: A tried and true systemic approach. (pp. 14-24). Journal of Systemic Therapies.
Courses Taught
COUN 5005THEORIES OF COUNSELING, 1 course(s)
COUN 5060STRAT OF LIFE & CAREER DEV, 1 course(s)
MAFT 5021MALADAPTIVE BEHAVIOR, 1 course(s)
MAFT 6010Intro To Marr & Fam Therapy, 1 course(s)
MAFT 6070INTERNSHIP, 5 course(s)
MAFT 7000FAM SYS:EPIS ISS/MARR/FAM THER, 2 course(s)
MAFT 7010Family Therapy I, 1 course(s)
MAFT 7011AFTER THERAPY, 1 course(s)
MAFT 7014COUPLE & MARITAL THERAPY, 4 course(s)
MAFT 7030SUPERVISION/MARR/FAM THERAPY, 2 course(s)
MAFT 7050DOCTORAL PRAC/MARR/FAM THERAPY, 2 course(s)
MAFT 7051DOCTORAL PRACTICUM, 3 course(s)
MAFT 7052INTERNSHIP IN MFT I & II, 2 course(s)
MAFT 7053DOCTORAL INTERNSHIP, 8 course(s)
MAFT 7099DISSERTATION, 25 course(s)